Russia: 1941 Battle for Moscow Remembered with Red Square Parade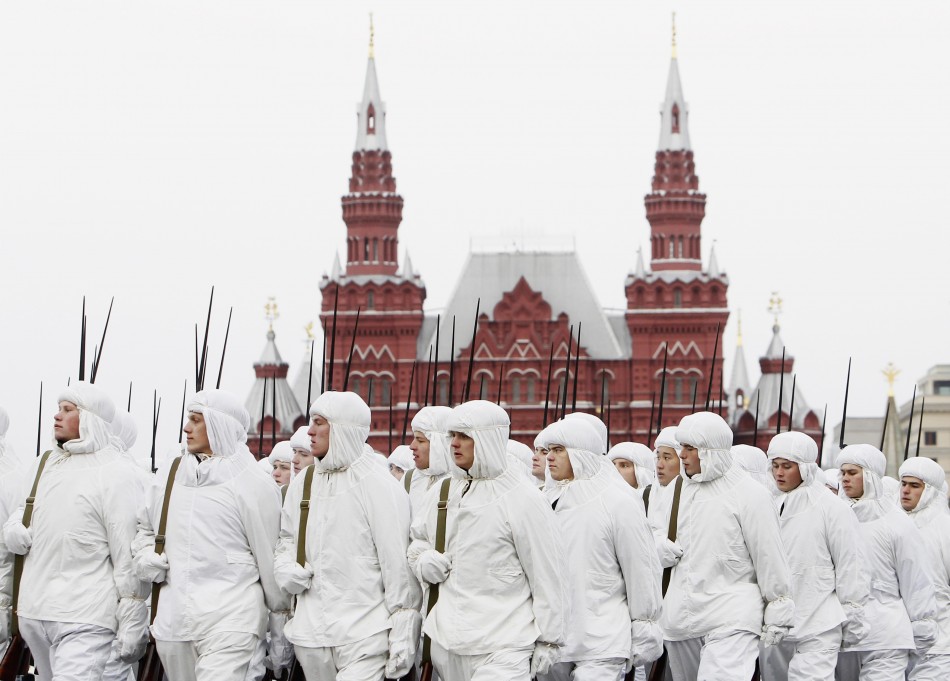 Thousands of Russian soldiers and military cadets paraded across the Red Square to mark the 70th anniversary of the parade that saw Soviet Soldiers march from the Kremlin into the frontline where they faced the Nazi forces during World War II.
Proud World War II veterans and other passer-by looked as about 6,000 people, most of them dressed in World War II era uniforms took to the Square, along with T-34 tanks and other weapons reminiscing of the era.
The show honoured the soldiers of the November 7th parade who were sent out to the gates of Mosocw to halt the German advance.
The celebration included a recreation of military exercises and an artillery crew getting ready for combat.
Military parades were traditionally held on November 7th under the Soviet regime and the day was declared a national holiday in remembrance of the 1917 Bolshevik Revolution.
Thousands of members from the Communist Party, carrying the famous red flag also took to the streets to rally near a statue of Karl Marx, but their Party leader Gennady Zyuganov was accused of turning the event into a political campaign after calling on his supporters to vote en mass in the next national parliamentary elections in December 4.
© Copyright IBTimes 2023. All rights reserved.