Russia has agreed to keep the cockpit transmitters of its warplanes on while flying over the Baltic region. So far the country has been facing criticism for endangering aviation by turning the devices off to prevent detection by ground radars.
However, Moscow has made the offer to the North Atlantic Treaty Organization (Nato) on the condition that all the other alliance members follow the same protocol. Nato Secretary-General Jens Stoltenberg has said that all jets that fly under Nato command already keep their transponders on as an important safety measure.
Russia's shift in stance has reportedly come after two years of several incidents of near misses between aircraft from the West and Russian jets in the skies above the Baltics. Nato has been patrolling the skies since Russia's annexation of Crimea in 2014 and has also been pressing Moscow to follow safety protocols. "Transponders are important, but they are only one element of a broader picture related to air safety. The basic thing is safe behaviour, to fly in a safe and professional way," Stoltenberg was quoted by Reuters as saying.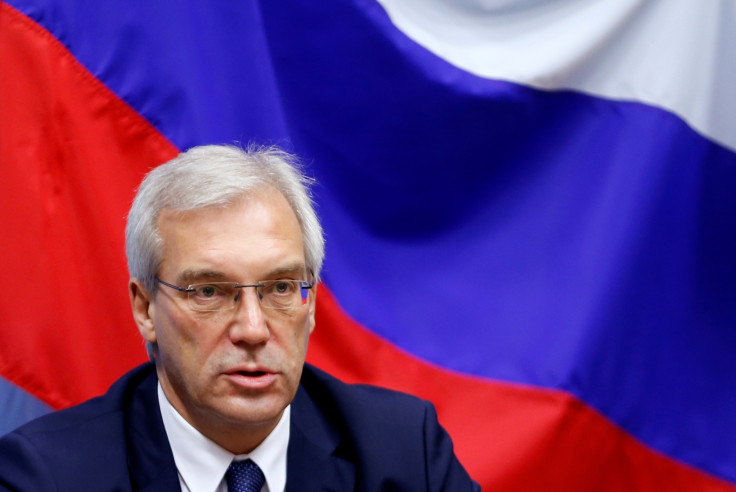 Russia's ambassador to Nato Alexander Grushko said the country is ready to fly with transponders on "along certain flight trajectories". "The aircraft of many countries do fly in the region with their transponders off," Grushko was quoted as saying at a press conference following Wednesday's (13 July) Nato-Russia Council that is attended by Russia and the 28 Nato ambassadors.
Grushko also criticised the alliance's plans to build its forces in the Baltic region, arguing that the move threatens to destabilise Europe. "It does not contribute to security. It is not about transparency. It is about the direction Nato is moving in military terms. This is worrisome, this is a worrisome development," he said about Nato's military move.