The North Atlantic Treaty Organisation (Nato) military alliance is gearing up to deploy a significant multinational military presence in Poland and other Baltic states to defend against potential Russian aggression. The 28-country military alliance is also putting together a plan to for a ballistic missile system.
Nato's secretary-general Jens Stoltenberg confirmed the plans as he addressed the alliance's leaders on Friday, 8 July, the first day of a two-day summit in the Polish capital of Warsaw. Pointing to Russia's internationally condemned military activities in Ukraine, he said Nato will "deliver 21st-century deterrence and defence in the face of 21st-century challenges".
Britain has committed to sending 500 troops to Estonia, and 150 to Poland as part of the deal, which will also see 1,000 American troops deployed in the region.
Germany's defence minister Ursula von der Leyen insisted that the new deployments were necessary to counter a "completely unpredictable and aggressive Russia" which "doesn't respect borders".
"Russia could conquer the Baltic states quicker than we could get there to defend them," General Ben Hodges, the commander of US army in Europe, said. He added that Russia could capture the capitals of Latvia, Lithuania and Estonia in as little as 36 hours.
The four countries in question ­­­­– Poland, Lithuania, Latvia and Estonia­­­­ – have welcomed Nato's stance. Since Russia's annexation of Crimea, which is part of Ukraine, in 2014, countries near the Russian border have become increasingly afraid that their neighbour could flex its muscles again.
Russian diplomats and military representatives have reacted to Nato's announcement with anger, and have promised to step up their own readiness.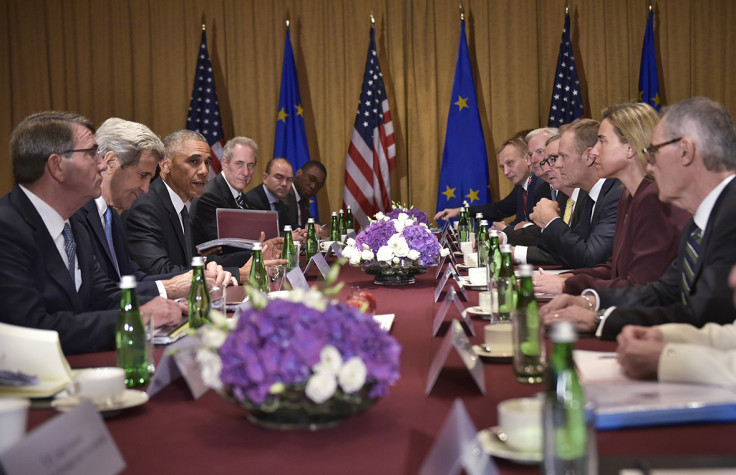 "We will do anything so that balance in the region is intact," Alexander Grushko, the Russian envoy to Nato told the Kommersant newspaper. "This entails aerial components, naval ones, as well as any other means necessary."
American forces are of particular concern, he added, saying: "At the moment, more than anything else, we are worried by the presence of non-regional forces there — namely the US naval forces that frequently enter the Black Sea."