Ruble collapse: Russia's economy 'to recover in two years' says Vladimir Putin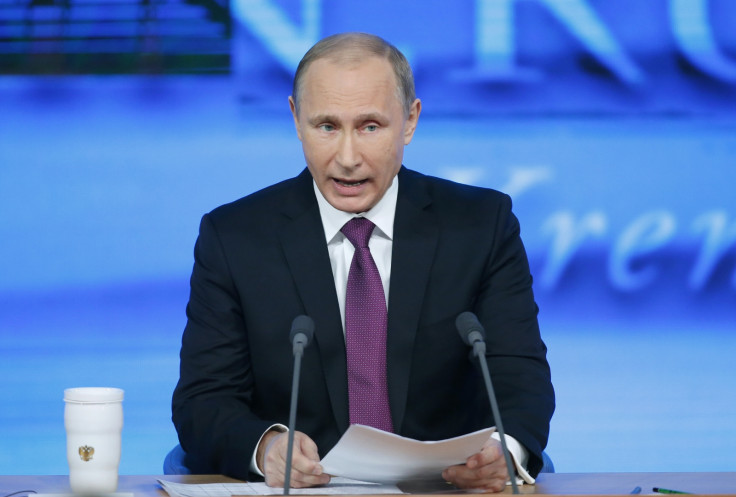 Russia's economy will "inevitably" recover in two years from the current economic crisis, an optimistic Vladimir Putin said during his annual press conference.
In his brief introduction, the Russian president blamed the ruble collapse on "external factors first and foremost" such as the low oil price and its knock-on effect on gas prices. But he also admitted that Russia should have done more to diversify its economy.
"Our economy will overcome the current situation. How long will it take? I believe about two years in the worst situation," he said.
Putin also cited "successful" measures used in the 2008 economic crisis as a possible way to counter falling oil prices.
"Growth is inevitable. It is inevitable and imminent that the situation will become normal," he said.
In the worst-case scenario, Russia will have to reduce social spending, Putin conceded, but the total amount of reserves are "enough to guarantee the social situation in the country".
© Copyright IBTimes 2023. All rights reserved.