Russia claims UN resolution to put sanctions on Syrian regime 'counterproductive'
China and Russia, staunch allies of the Syrian regime, vetoed the resolution.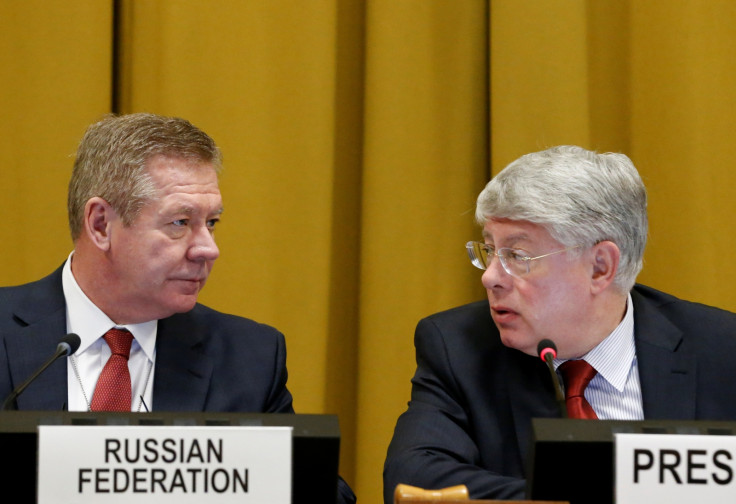 The UN Security Council resolution, introduced by the Western governments to penalise the Syrian regime for allegedly using chemical weapons, could negatively affect the Geneva peace talks, Russian Deputy Foreign Minister Gennady Gatilov said.
"It is counter-constructive. The climate will be negative, not because we veto it, but because this resolution was put forward," he told reporters.
China and Russia, staunch allies of the Syrian regime vetoed the resolution.
A spokesperson for the High Negotiations Committee, Salem al-Muslet expressed regret over the veto and said that he planned to meet Gatilov and hoped that Moscow could put pressure on Syrian President Bashar al-Assad.
"We hope that they come here having something in mind to push the political process here in Geneva, because with this regime, we will reach nowhere unless there is a pressure and the only country that can deliver pressure on the regime is Russia," he said.
The Geneva peace talks have barely even begun as five days have been used for discussions on how to arrange the talks.
The talks could only begin if the government of Syria started talking seriously about "the real transitional process in Syria," Maslet told Reuters news agency.
Another member from the opposition's delegation said: "It's complicated to talk to the Russians. We need to talk to them, but we risk being accused at any moment of being traitors, especially after what happened at the U.N. today."
Gatilov said that he would meet with the opposition on Wednesday, (1 March). Russia is making a new diplomatic push since December and leading the talks due to its influence on Assad.
The opposition has also alleged that Moscow is helping Assad crush all his rivals, even those people who are committed to the ceasefire.
Staffan de Mistura, the UN special envoy to Syria, suggested to the Geneva negotiators to focus on the issue of a new Syrian constitution, UN-supervised elections and government accountability.
© Copyright IBTimes 2023. All rights reserved.