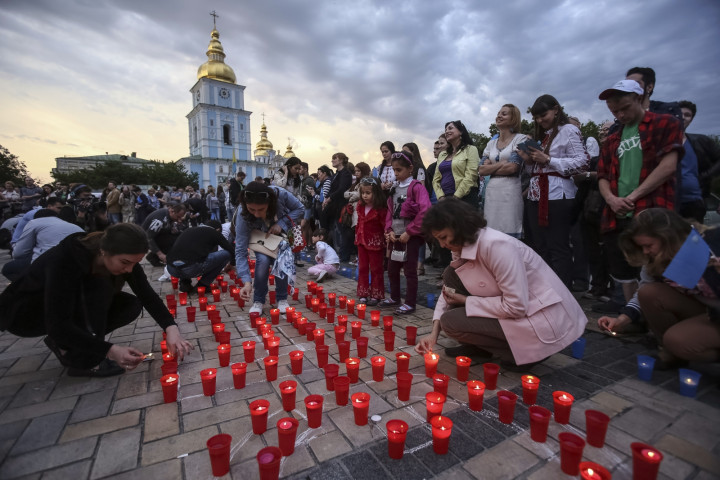 The Crimean Tatar Mejlis is not only the executive backbone of the Crimean Tatars; it is the spiritual hub for the community, having provided a social and educational focal point since the Tartars returned from exile in 1991.Based in Simferopol, they make laws, and have previously represented the Tartar population to the Ukrainian government.
However, it seems the Russian power-brokers don't worry much about such ethnic values. In fact, they are more than happy to subjugate the Mejlis - who have always opposed their occupation and oppression of the Crimea region.
After the Mejlis were evicted from their parliament buildings in Simferopol last week, it has emerged that the occupying Russians made illegal searches in their key premises in the same city. About 20 people with guns combed the Mejlis building for forbidden Islamic literature and eventually seized a substantial amount of property, removing all the documentation belonging to the Mejlis: reports of sessions, religious books, computer equipment were all lifted. The press who were there were threatened with arrest, while employees of the Mejlis were not allowed to do their work.
In the aftermath of the attack, Mustapha Dzhemilev, a former chairman of the Crimean Tatar Mejlis, attacked the Russians for carrying out a "bandit raid." Meanwhile Ukrainian ombudmsan Valeriia Lutkovska condemned the Russians' "violations of basic human rights and international norms, [and] trampling of ethnic dignity," and said the seizure constituted "nothing but political reprisals against Crimean activists, whose position on Crimea differs from 'official' assessments."
Dzhemilev claims [the Federal Security Service] "took photos of everyone who was near the building so the day afterwards they could make searches, and impose huge fines." The police cautioned the Crimean Tatars who arrived to help near the building, blaming them for creating an illegal mass meeting in a public place. The head of a charity known as the Crimea Fund was even fined €1000 because he "didn't ensure the absence of people in the building while the search was proceeded".
Just hours before the library building raid, armed members of the Federal Security Service searched the apartments of Mejlis member Eskander Bariev. Accompanied by two friendly 'witnesses', they looked for banned literature and weapons and eventually took everything, including kids' toys.
The raids have left Crimean Tatars afraid of doing anything. Ordinary citizens have been informing each other via social media about searches in their houses and educational institutions. Yet, despite the oppression, Dzhemilev believes that everything will return to normal, once the world wakes up to what is happening.
"Of course, we will mobilise the world community. The embassy of USA has yet to express its concern about the situation. The Turkey embassy also will react. The letters about what's happening have been sent out, and the Crimean Tatar diaspora is now asking what we can do about this."