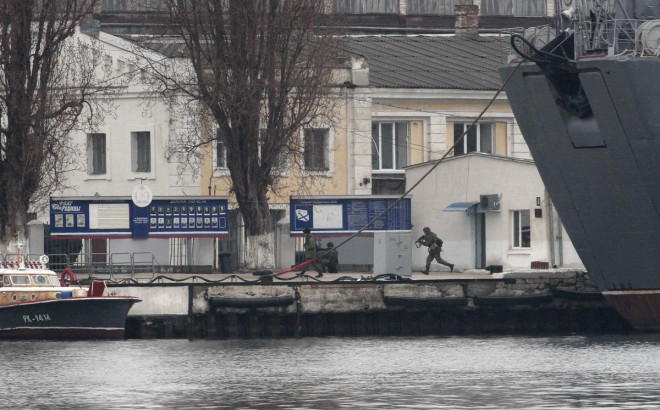 Both the United States and Nato have decided not to draw up emergency plans should Russia send troops to Ukraine's Crimea region, according to Nato's chief military commander.
US Air Force General Philip Breedlove, commander of US forces in Europe, told Reuters and The Wall Street Journal that the North Atlantic Treaty Organisation had not altered the strategy or position of any military assets in Europe because of the unrest in Ukraine.
"No, no, we have taken no actions to this moment. We are doing what everyone else is doing which is monitoring. We are trying to get to a full understanding of exactly what has transpired," Breedlove said.
A Russian military official last week claimed that Russia would be ready to intervene in Ukraine to protect the Russian diaspora in Crimea should Ukraine split due to the unfolding unrest.
Russian President Vladimir Putin has put 150,000 troops on standby for combat near the border of the former Soviet Republic, following the ousting of Ukrainian President Viktor Yanukovich by protesters.
Furthermore, concerns have been raised after unidentified militants took control of government buildings in the Russian-majority Crimea region of Ukraine before raising the Russian flag.
Breedlove described the government building occupation as "a troubling situation". He continued that the United States, "like all nations of Nato, want to see a peaceful resolution to all of the turmoil in Ukraine."
The US General said that the battle for Ukraine between Nato and Russia was a lose-lose situation.
"I think everybody might be concerned about that but right now that is not my primary concern ... No one benefits from competition between Nato and Russia over Ukraine.
"Right now we are not planning contingencies on how to respond here. What we are doing is supporting the peaceful resolution of this business."