Russia is set to demand an emergency UN Security Council session over US strikes in Syria. A Russian foreign ministry spokesperson said it will release an official statement shortly.
The US launched the strikes after Washington concluded that the latest chemical weapons attack that killed at least 100 people was carried out by Syrian President Bashar al-Assad's forces. But Russia blames rebel forces.
Dozens of Tomahawk cruise missiles were fired from the USS Ross and USS Porter in the eastern Mediterranean targeting an airfield in Syria. The US believes that it was from here that Assad's forces launched the banned sarin nerve gas weapon on the town of Khan Sheikhun.
Viktor Ozerov, chair of the Russian senate's security and defence committee, said the attack was an "act of aggression against a UN member". He added that Moscow would soon seek the UN Security Council meeting to discuss the situation.
Bolivia has already placed a request for a closed-door emergency session of the council on Friday (7 April), according to Reuters.
There are conflicting reports about whether Russia was informed about the US attack. Though a Pentagon statement said Moscow was made aware of the strikes, US Secretary of State Rex Tillerson said Washington did not communicate with Russia prior to the strikes.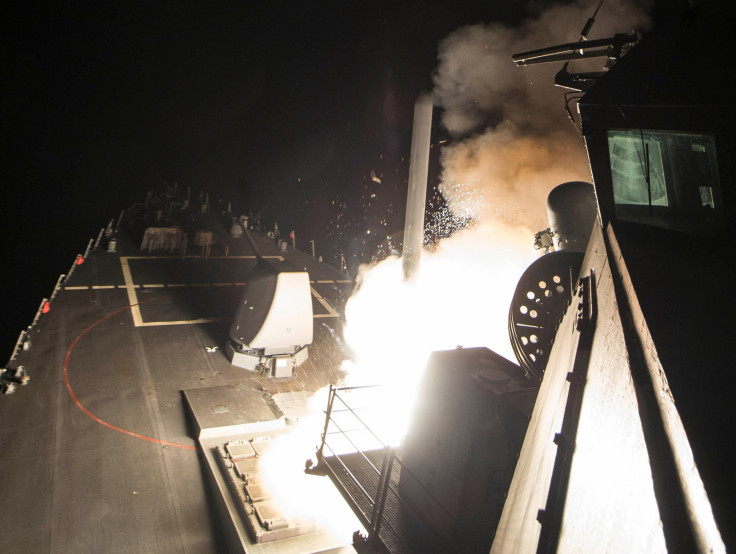 Meanwhile, in a rare early morning statement, Israeli Prime Minister Benjamin Netanyahu welcomed Trump's strong action. "Israel fully supports President Trump's decision and hopes that this message of resolve in the face of the Assad regime's horrific actions will resonate not only in Damascus, but in Tehran, Pyongyang and elsewhere."