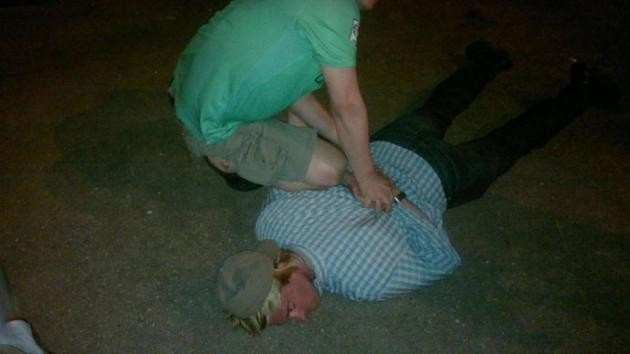 An alleged CIA agent has been detained by Russia's security services for allegedly attempting to recruit a Russian agent.
According to the Russia's Federal Security Service (FSB), the successor to the KGB, Ryan Fogle was caught red-handed in his recruitment bid.
Photographs of Fogle being pinned to the ground and detained in the FSB offices have appeared in Russian media.
Fogle, who worked at the US embassy, was reported to have been caught with large amounts of money, written instructions to the agent he tried to recruit and equipment to alter his physical appearance.
The FSB said Fogle had been returned to US embassy officials.
The Russian foreign ministry said it had summoned US ambassador Michael McFaul to discuss the case. McFaul has refused to comment publicly about the allegations.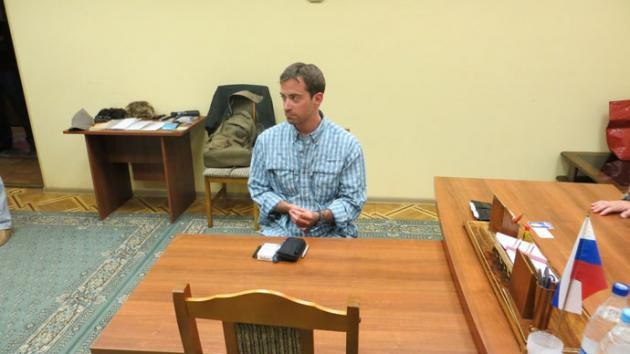 The detention of Fogle was believed to be the first case of a US diplomat accused of spying in 10 years. In 2010, 10 Russian agents including Anna Chapman were deported from the US accused of being spies.
His detention was expected to intensify already strained relations between the US and Russia.
The FSB said: "A staff employee of the CIA, Ryan Fogle, was detained by counter-espionage organs of the Russian FSB while attempting to recruit an employee of the Russian special services.
"Recently, American intelligence has made multiple attempts to recruit employees of Russian law enforcement organs and special agencies, which have been detected and monitored by Russian FSB counter-intelligence."
Following his arrest, Russian media showed images of a man believed to be Fogle face down on the ground after being detained. He was also reported to be in possession of two wigs, dark glasses, a torch, a phone, a compass and a wad of €500 notes.
He was also said to be in possession of an incriminating letter addressed to a "dear friend".
The letter said: "This is a down-payment from someone who is very impressed with your professionalism and would greatly appreciate your cooperation in the future.
"We are ready to offer you $100,000 and discuss your experience, expertise and the possibility of cooperation. The sum will be much greater if you are willing to answer specific questions. In addition, we can offer you $1m per annum for a long-term collaboration with the possibility of earning bonuses for specific information that is helpful to us."
Mark Galeotti, a professor at New York University who studies the Russian security services, suggested there was a political motive behind Fogle's detainment being splashed across Russian media.
"More often, the etiquette is that these things get dealt with quietly - unless they want to get a message out," Galeotti said.
"If you identify an embassy staffer who is a spy for the other side, your natural impulse is to leave them be, because once you identify you can keep tabs on them, see who they talk to, and everything else. There's no reason to make a song and dance, detain them, eject them."