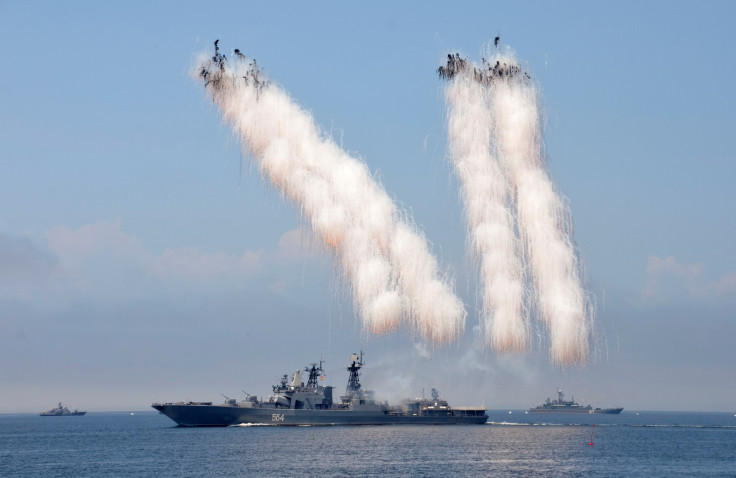 Russia has fired six Kalibr cruise missiles from its naval vessels against Islamic State positions in Syria. Moscow's defence ministry said on Friday, 23 June, that the sophisticated missiles were fired from two warships and a submarine, which are positioned in the eastern part of the Mediterranean Sea.
"The Russian Navy's Admiral Essen, Admiral Grigorovich frigates and Krasnodar submarine launched six Kalibr cruise missiles from the eastern part of the Mediterranean Sea on Daesh terrorist group targets in Syria," the ministry said in a statement.
Those who survived the attack were later killed by air strikes, added the ministry. Russian officials added that the submarine performed a submerged launch to fire the projectile. Isis' command centres and weapons facilities were destroyed in the latest attack.
Israel and Turkey were informed prior to the launch while there is no word on whether the US-led coalition forces were notified.
This is notably the second time Russia has launched Kalibr cruise missiles on Isis militant hideouts. The first round of attacks was carried out on 31 May. At that time, Moscow fired four cruise missiles to wipe out targets near Palmyra. The US command centre was informed about that attack in advance, the ministry had then said.
Moscow had earlier announced it was cutting off the "deconfliction" communication channel – the hotline used to share operational details of respective missions – in response to the US' downing of a Syrian jet.