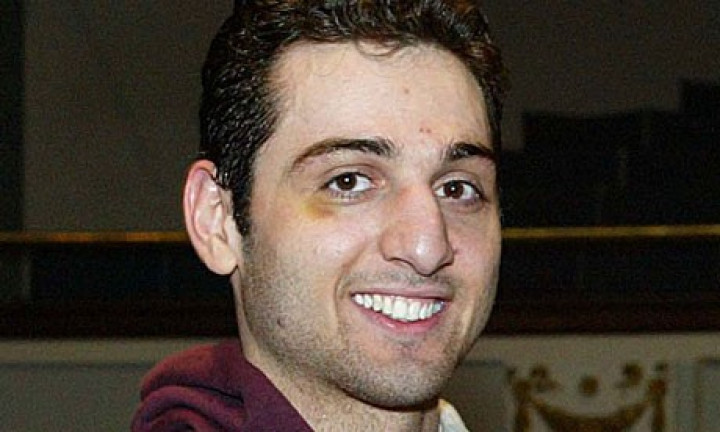 Russia has launched a military offensive against jihadist groups in the semi-autonomous republic of Dagestan killing an associate of Abu Dujan, whose bomb-making videos were uploaded by Boston bomber Tamerlan Tsarnaev.
CNN has reported that Russian forces killed Shakrudin Askhabov, an associate of the Islamist group's leader Abu Dujan, possibly linked to Tamerlan.
Tamerlan died in a shootout with police, while his brother was apprehended after an intensive manhunt. He is recovering in prison from injuries sustained during the arrest.
Videos of Abu Dujan's group explain how to make homemade explosive devices, among other things, and at least one of them was uploaded and later removed by Tamerlan from a social media account.
However, Russian authorities have denied any links between the raids and the Boston bombing case.
Police believe Tamerlan, 26, and his brother Dzhokhar, 19, may have been motivated by radical religious views to carry out the deadly attack that killed three people including an eight-year-old child and injured more than 260.
Over the weekend, CNN reported that Russian authorities had intercepted a call in early 2011 from one of the Tsarnaev's brothers in the US to their mother in Dagestan.
They apparently discussed jihad, but the conversation was "very vague". After those calls, in 2012, Tamerlan spent six months in Russia.
Meanwhile, an Armenian Muslim convert that Tamerlan's uncle signalled as the fanatic who radicalised Boston marathon bombers has denied any involvement. Misha, whose full name is Mikhail Allakhverdov, 39, was tracked down by New York Review of Books journalist Christian Caryl. "I wasn't his teacher. If I had been his teacher, I would have made sure he never did anything like this," Allakhverdov told Caryl.
Earlier, sources close to the investigation had said the FBI had tracked down Misha and cleared him of involvement with the bombing and with terrorism in general.