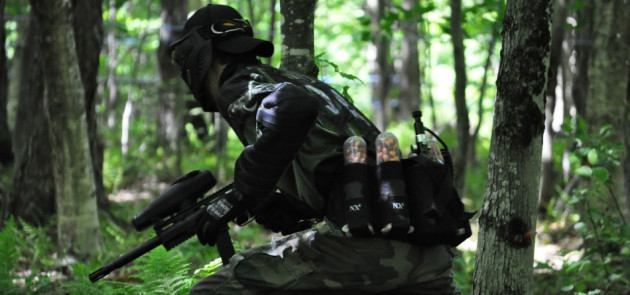 Russia is planning to introuduce paintball into combat training for troops as part of a war simulation process.
"The move could improve combat training and attract youth to military service as 90% of the military's personnel are young people," said Alexander Kanshin, chief of the advisory body Public Chamber's commission on national security and socio-economic issues of servicemen, according to the state-run RIA Novosti.
The Chamber advises the Moscow administration on security affairs but cannot frame policies.
Although the competitive sport, which uses soluble dyes inside gelatin shells for firing at mock opponents, will be used for training, it will not be replacing regular exercises, noted Kanshin.
"It is important to understand that training methods must be interesting, effective and involve elements of competition," said Kanshin.
The sport has been a huge hit among Russian youths in recent times.
The paintball is already used in military and security training exercises in other countries - including among Nato members - in order to develop team coordination.
The Russians are also planning to manufacture exact replicas of real-life guns for the paintball exercises if the project proves successful.
Moscow has been attempting to revamp its armed forces to make it attractive despite strong resisitance from top military authorities.