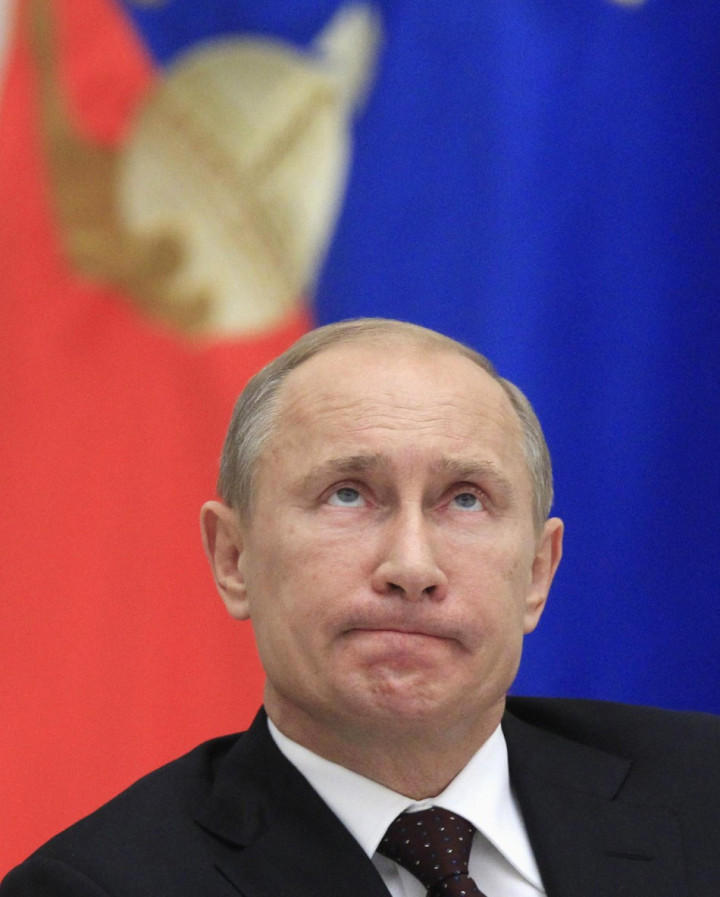 A spokesman for Vladimir Putin has refuted claims that the Russian president sustained a serious back injury while flying with birds in Siberia.

Over recent weeks Putin has rarely left Novo-Ogaryovo, his estate outside Moscow, and has been forced to cancel official trips to Bulgaria, Turkey and Turkmenistan. A documentary released for his birthday on 7 October showed him walking with a pronounced limp.
Local newspaper Vedomosti, citing anonymous sources, reported that he was suffering the effects of a back injury sustained while flying in a hang-glider with a flock of Siberian cranes in September.
Wearing a white suit, Putin took to the skies to guide the endangered cranes to safer territory - the latest in a series of macho stunts by the President, who has previously shot darts at whales and released leopards into the Caucasus.
However Putin's spokesman Dmitry Peskov said the President has simply "pulled a muscle" and been working in Novo-Ogaryovo to avoid clogging Moscow's streets with his convoy of cars.
"Unless it is really necessary, he prefers to work in Novo-Ogaryovo so he doesn't bother Moscow drivers unnecessarily," Peskov told Kommersant FM radio station.
"According to his schedule, he simply doesn't have any ceremonial events that require his presence in the Kremlin."
Peskov insisted that "the flight with the cranes did not aggravate anything" but "it is true that [Putin] had an old injury, an ordinary sports injury."
Putin is reported to have suffered chronic back pain over several years, but it is not attributable to a specific injury.
Despite the pulled muscle, Peskov insisted that former KGB agent Putin is "working out as usual, regularly. Daily, if possible."