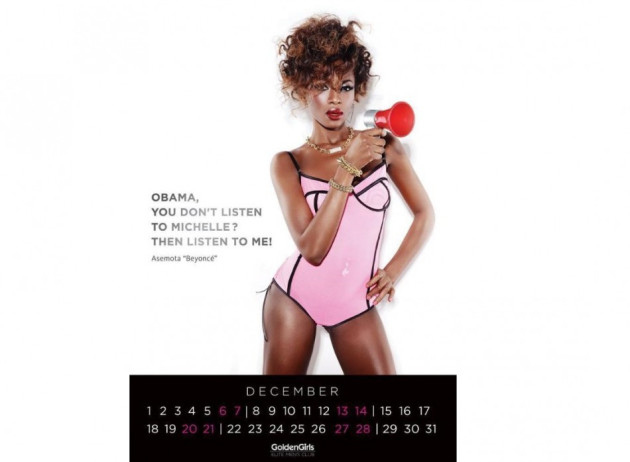 A well-known Moscow strip club has hailed Vladimir Putin's efforts to prevent a US strike on Syria, and dedicated a calendar full of racey stripper pictures to the Russian president.

The Golden Girls strip club has said it is dedicating the 2014 edition of the calendar to Putin in recognition of his efforts to block US military intervention against Bashar al-Assad.
The calendar, entitled Make Love Not War, contains pictures of nearly two dozen scantily clad strippers.
Available in English and Russian, it features erotic photos - but there is no nudity.
The motto of the January page reads "Burn the dance floors, not houses," while May's offering recommends "aggression pleasing both sides".
The December page takes a personal dig at Obama, with a model standing next to a quote that reads: "Obama, You don't listen to Michelle? Then listen to me!"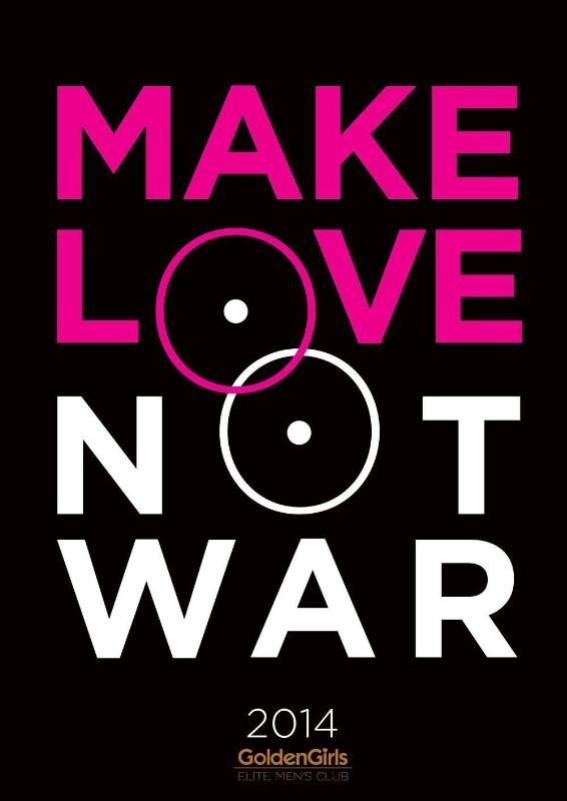 The Golden Girls strip club, calling itself the "most prestigious strip club" in the Russian capital, says this is a limited edition calendar which will be given to only a select number of people.

A copy of the calendar will also be handed over to the Kremlin's public reception office from where, it is hoped, it will reach Putin. There has not been any official response from the Kremlin as yet.
Speaking about the inception of the venture, club proprietor Sergei Li said: "One of our girls suddenly said that war is her biggest concern because it can affect anyone. I started asking the other girls whether they knew about the war in Syria, and I found that many were following the news.
"The calendar is a great way to simultaneously show that there's more depth to showgirls than most people believe, as well as to draw people's attention to the situation in Syria."