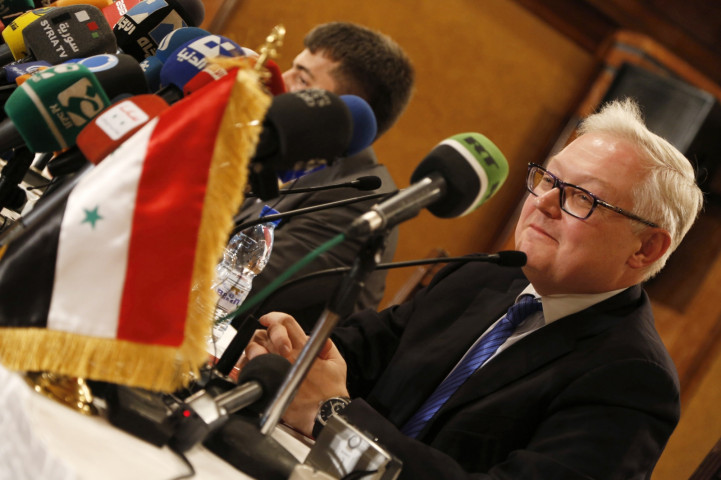 Deputy foreign minister of Russia, Sergei Ryabkov, on Thursday (29 September) said that Washington's statement on Syria showed US's "de facto support for terrorism". He was responding to the statement made by US State Department spokesperson John Kirby on Wednesday.
Kirby had said that Moscow was interested in stopping violence in Syria because it feared that Islamists could exploit the power vacuum and launch attacks "against Russian interests, perhaps even Russian cities." He had also said that US was preparing to suspend all co-operation with Russia on Syria unless "unless Russia takes immediate steps to end the assault"
Ryabkov was quoted by Reuters as saying, "We cannot interpret this as anything else apart from the current U.S. administration's de facto support for terrorism."
He added, "These thinly disguised invitations to use terrorism as a weapon against Russia show the political depths the current U.S. administration has stooped to in its approach to the Middle East and specifically to Syria."
The US officials on Wednesday also said that the Obama government was considering tougher measures, including military alternatives, against the Russian-backed Syrian regime offensive on Aleppo.
Ryabkov has also said that he did not see any other alternative to the initial US-Russia ceasefire in Syria.
He added that a seven day ceasefire put forward by the US was unacceptable but Russia was proposing a 48-hour humanitarian pause.