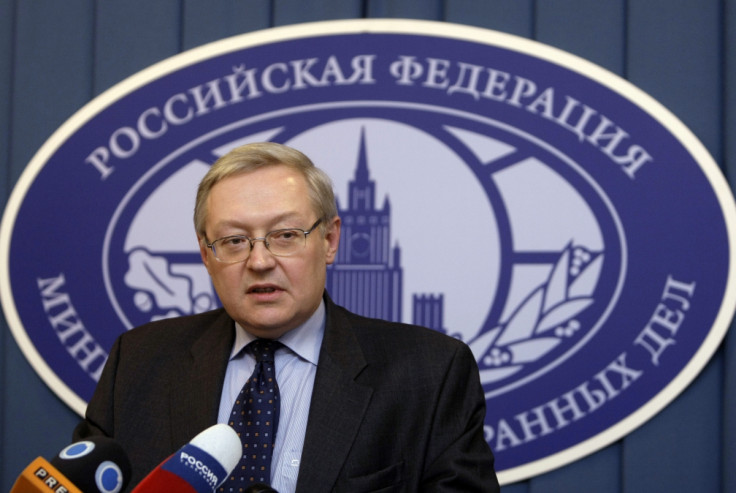 The coordinated terrorist attacks that struck Paris on Friday, 13 November, could lead to a shift in Nato's counter-terrorism strategy in Syria, says the Russian deputy foreign minister Sergei Ryabkov. The attacks by gunmen and suicide bombers, which were claimed by Islamic State (Isis) and left nearly 130 people dead and more than 350 wounded, could lead to Moscow working closer with Washington and the rest of Nato to combat terrorism.
"The world is changing, and this shock, the shake-up that took place in Paris will probably…change a little bit the scale of priorities of our colleagues in Washington in other Nato capitals," Ryabkov said on the sidelines of the first day of the G20 summit in Turkey on 15 November.
The talks on Syria in Vienna and the global reaction to the Paris attacks show a greater understanding on the joined fight against terrorism, he added. However, Ryabkov warned that there had not been a "breakthrough" made during the negotiations.
Different priorities in Syria
Russia and Nato are both conducting airstrikes in Syria, however, a huge rift exists between the military powers over the scope of the counter-terrorism action.
Where Moscow is targeting all rebel groups in Syria that oppose the rule of President Bashar al-Assad, including some fighters that are supported by the West, Nato forces are focussing attacks on Isis and the Al-Qaeda linked group Jabhat al-Nusra.
The two opposing groups are also in disagreement about the future of the Syrian president. Russia want Assad – one of Putin's allies in the Middle East – he must be part of a transitional government, while the West saying that Assad must step down immediately.
The G20 summit in Antalya, Turkey will focus on discussing the effect of the refugee crisis on European security after terrorist attacks in Paris and the issue of fighting terrorism.
The French president, François Hollande, will be the only major political figure absent at the G20 summit on Sunday morning as he oversees the heightened security operations in Paris, according to Reuters. He is also expected to take part in the three days of official mourning.