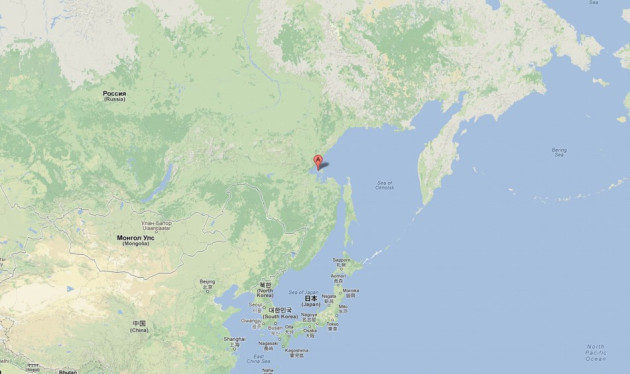 A cargo ship carrying 700 tonnes of gold ore has gone missing in rough waters in the Sea of Okhotsk, off Russia's pacific coast.
Russian Emergency services received a distress signal emitted by an automatic sonar buoy belonging to Russian carrier Amurskoe on Sunday. The signal was coming from the waters near Feklistov Island in the Shantarsk Archipelago.
It is not clear how many crew members were on board. According to one early media report, 11 people were on the Amurskoe when it disappeared with its precious cargo. However Russia's Emergencies Ministry later said "there supposedly was a crew of nine people."
The distress call was first answered by the tanker Novik, which was sailing nearby, but once it arrived at the scene the ship couldn't find any trace of the Amurskoe and its crew.
The Novik was joined in the search by two other ships, an amphibious aircraft and a helicopter, but they were blighted by stormy weather with waves up to four meters high, heavy rains and snow, according to Russia Today.
Built in 1973, the Amurskoe was reportedly sailing from the port Kiran, Russia's Eastern Khabarovsk region, to the port of Okhotsk.
The cargo was caught by a storm shortly after it left the delta of the Kiran River, at the entrance to the Sea of Okhotsk.
Rescuers are hoping that the distress beacon was somehow washed overboard by the waves and was triggered automatically, while the ship is still navigating on its route.