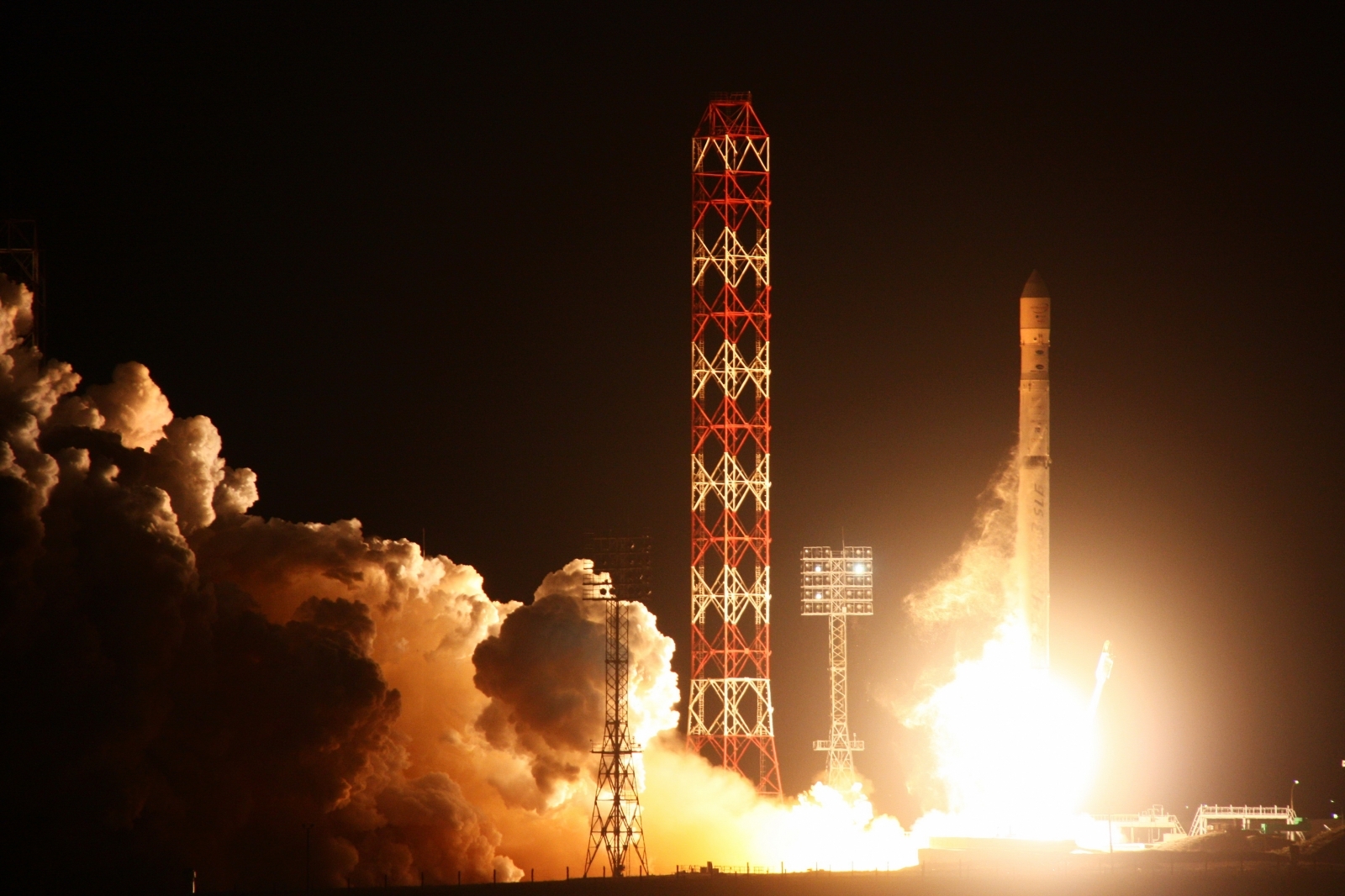 Russia has launched the first-ever telecom satellite for Angola, bringing the eight-year-old project to fruition.
The satellite, dubbed Angosat-1, lifted-off from Baikonur Cosmodrome in Kazakhstan on a Ukraine-built Zenit 2SB rocket on 26 December (Tuesday). It reached low-Earth orbit in a matter of minutes and was taken further up to 22,000 miles above Earth with a Russia-built Fregat upper stage.
Roscosmos aired the launch live, showing the Zenit booster soaring through the clouds over the freezing launch pad.
According to a report in Phys.org, Angosat is the first national communications satellite for the South African country responsible for providing television broadcast, Internet, radio and other telecommunications services to the entire African continent and parts of Europe for next 15 years.
The satellite weighs just over 1,500kg and has been developed by Russian aerospace company RSC Energia. Russia and Angola agreed on the $280mn (£210mn) project back in 2009, which not only included the launch of the satellite but also the development of ground-based infrastructure to monitor and control it.
The control-centre has been built near Angola's capital city and will be managed by 50 engineers from different parts of the world. The whole effort has been funded by credit from Russian banks.
The satellite was supposed to be launched in 2016 as a SeaLaunch mission – a joint space launch service started by Russia, Ukraine, Norway, and the US. However, following the annexation of Ukraine's Crimean peninsula by the Russia Federation in 2014, the operation of the maritime launch platform was halted and the Angola launch was delayed and taken to land, according to SpaceNews.
Being the backbone of the project, Russia wanted to execute the launch with its new heavy-lift Angara rocket but eventually settled for a fully-assembled Zenit rocket built by Ukraine – a move that came despite severed ties between the two nations.
Here's a video of the rocket and the satellite on top of it: