Russia: Vladimir Putin approval rating hits 90% following Syria bombing campaign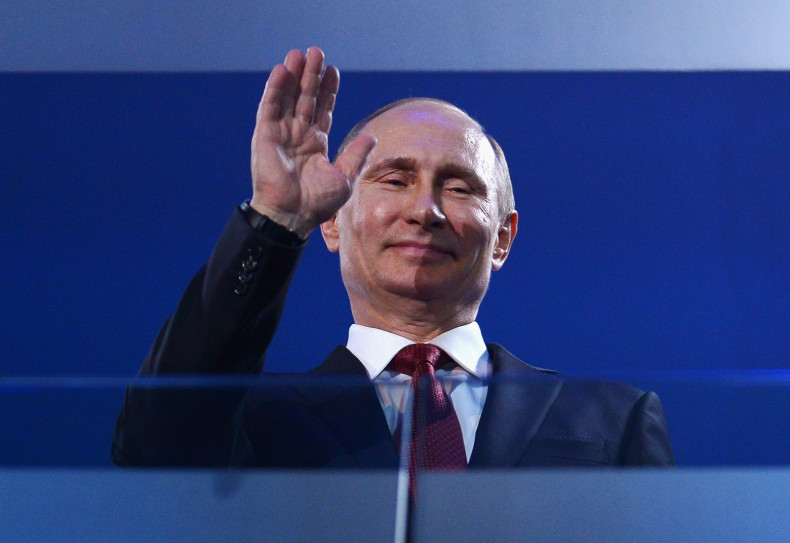 Vladimir Putin has a 90% approval rating, Russia's state pollster has reported. Soaring public favorability comes in the wake of Putin's decision to launch air strikes allegedly targeting jihadi groups in Syria.
VTsIOM put Putin's approval rating at 89.9% in October, up from June's previous high of 89.1%. In January 2013, following anti-Kremlin protests the previous year, Putin's approval rating stood at just 60%, according to independent pollsters the Levada Centre.
"Such a high level of approval for the work of the Russian president is linked, in the first instance, to events in Syria, to Russian air strikes on terrorist positions there," VTsIOM said in a statement.
Russia has launched hundreds of air raids against rebels fighting Syria's president, Bashar al Assad. The Kremlin claims it is targeting jihadi groups including Islamic State (Isis), but governments in the west say that moderate rebel groups have also been hit.
The air strikes have been given widespread coverage on pro-Kremlin media, and in recent weeks public opinion has shifted in favour of the campaign, with a poll by the Levada Centre released on 8 October finding 72% in favour of the raids. At the outset of the campaign, 69% said they were opposed to it.
"Support for actions of the Russian military in Syria is an approval rating of a television programme rather than an indicator of the mobilisation of Russian society," Levada Centre researcher Denis Volkov told AFP.
VTsIOM said that Putin has enjoyed approval ratings of more than 80% for a year and a half.
Despite high domestic approval ratings, neither Russia nor its president have much support abroad. According to research carried out by Pew Global Research, only 24% of respondents in countries outside Russia believing that Putin can be trusted to do the right thing in global affairs, with 30% viewing Russia favourably.