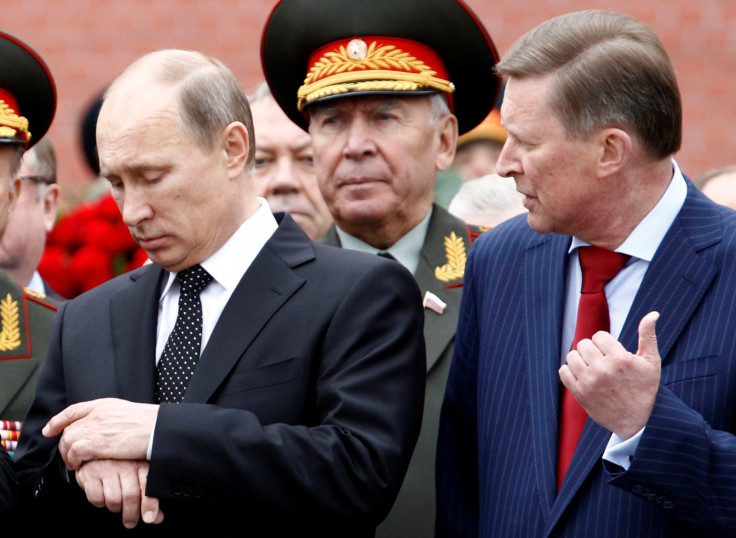 Vladimir Putin has dismissed his chief of staff Sergey Ivanov, a man the Russian president once named as one of his five most trusted allies. Tipped as a successor to Putin as a potential head of state in 2008, a role which eventually went to Dmitry Medvedev, Ivanov had served as a deputy prime minister and defence minister.
A Kremlin statement said Putin had "decreed to relieve Ivanov of his duties as head of the Russian presidential administration" but there was no other reason given.
Ivanov had a long career in the KGB and then the FSB and has been made a special representative for environmental and transport.
Fluent in English and Swedish, he has fought for environmental causes, including the endangered Amur leopard but his new role as an environmental envoy will be seen as a demotion.
The Telegraph reported that Ivanov was one of the key figures behind the move to annex Crimea in 2014.
His unexpected dismissal comes amid a mass shake-up of regional and federal elites in Russia and speculation in the Russian media is mounting that Putin may purge more of his close allies after the State Duma elections in September, according to Radio Free Europe.
Four regional governors, four federal district chiefs have been dismissed. The customs boss, Andrei Balyaninov, had a spectacular fall from grace when he was accused of corruption and a raid on his home unearthed cash in shoeboxes and priceless antiques.
In the past year, Russian Railways chief Vladimir Yakunin, anti-narcotics tsar Viktor Ivanov and security service chief Yevgeny Murov have all lost their jobs.
Moscow-based analyst Alexei Makarkin said that Putin wants to avoid projecting the image of an ageing leader.
He said: "He wants to revive his team with the people he can fully trust and who are always near him, and that's why the sources for new hires are his security detail and the presidential office," the Associated Press reported.
Ivanov will be replaced by Anton Vaino, 44, who worked in Putin's protocol department. His grandfather Karl Vaino, headed the Communist Party in Soviet-ruled Estonia between 1978 and 1988.