More than 3,000 people have been deployed to search for the bodies of the victims of the Tu-154 plane crash in the Black Sea. The Russian military aircraft plunged into the Black Sea with 92 people on board on Sunday, 25 December.
The massive "round the clock" search operation involves submersibles, planes, drones and helicopters even as investigators are probing the cause of the incident. As many as 100 divers from across the country have been drafted in as part of the search measures.
All the 84 passengers and eight crew members are presumed dead. So far, 11 bodies and body parts of other victims have been recovered.
The Tupolev Tu-154, a Soviet-designed plane, was carrying members of a popular military choir and dancers, musicians and journalists for a New Year concert in Syria. The doomed flight, en route to Latakia in the war-torn country, came down just minutes after it took off from the Black Sea resort of Sochi.
As the flight recorders of the three-engine airliner are not equipped with radio beacons, radars are being employed to find the two black boxes.
Russian Minister of Transport Maxim Sokolov said: "Flight recorders used in this type of planes are not equipped with radio beacons. Deep submersibles, including radio navigation means and deep radars will be used to search for the flight recorders. The duration of the operation will depend on the situation. But it may take long."
When asked about the possible cause of the crash and whether it could be a terrorist attack, the minister responded: "The Investigative Committee is looking at various theories. Naturally, it considers the entire spectrum and any possible reasons that might have led to the crash. It is too early to speak about a terrorist attack." It is believed the pilot did not make any emergency call.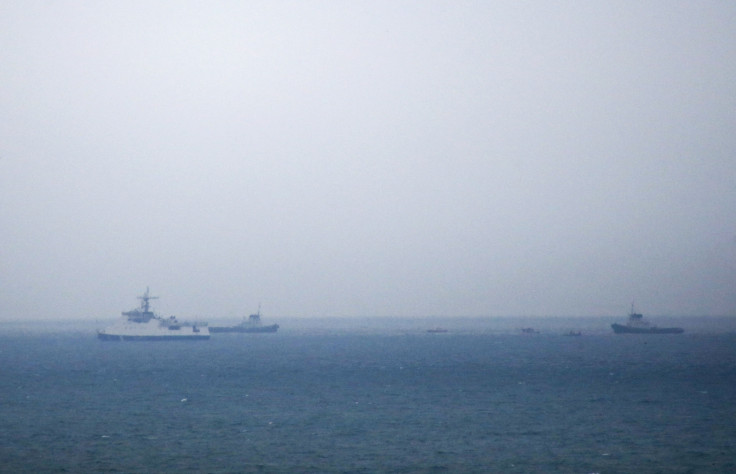 President Vladimir Putin has declared that 26 December will be observed as a day of national mourning. He said: "We will conduct a thorough investigation into the reasons and will do everything to support the victims' families."