The Russian ministry of defence (MoD) has released a number of satellite images on social media that purportedly show US troops and US-backed Syrian Democratic Forces (SDF) moving through Isis strongholds in eastern Syria without any resistance.
The Russian MoD said in a statement, as quoted by the Russian news website RT: "Facing no resistance of the Isis militants, the SDF units are advancing along the left shore of the Euphrates towards Deir ez-Zor."
The social media posts with the photos - which have not been independently verified - said that US Special Forces are stationed in positions that were previously held by Isis militants.
RT quoted the Russian ministry to say that the US troops feel "absolutely safe" moving through an area they claim is known to be under the control of Isis terrorists.
Russia, which has helped the Assad government retake much of the territory occupied by Isis, has repeatedly alleged collusion between the SDF, which it calls terrorists, and Isis. Russia has also alleged that the US and its allies have worked toward slowing the Assad government's Deir ez-Zor campaign.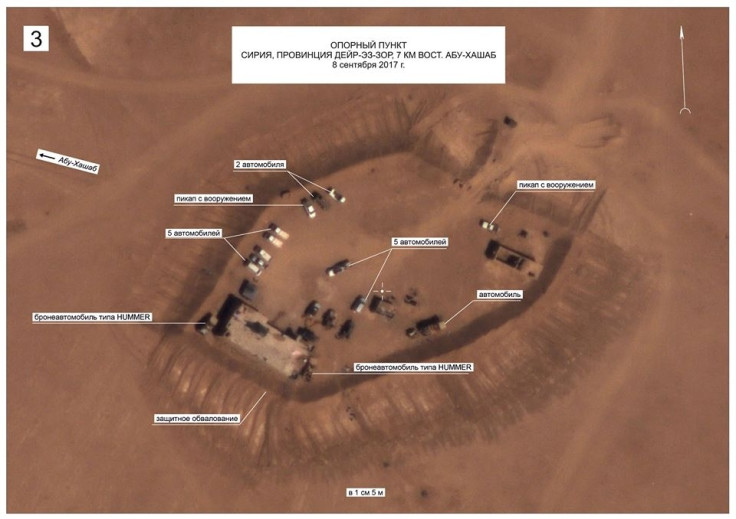 The released satellite images were labelled in Russian. RT said they showed American cars, armoured vehicles and tents. The labeling also contained the information location of the places, as translated by Google: "Security composition of Syria. Province of Deir. 33.30 km South, 49 km South-east, September 8, 2017" for the below satellite picture.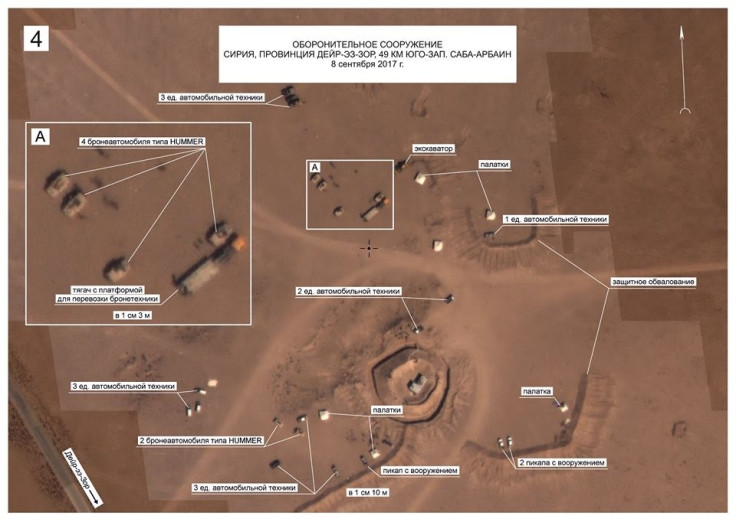 The report identifies these images to have been taken between 8 and 12 September and there are, says RT, several Hummers, Cougars, and other armoured vehicles used by the US army in the pictures.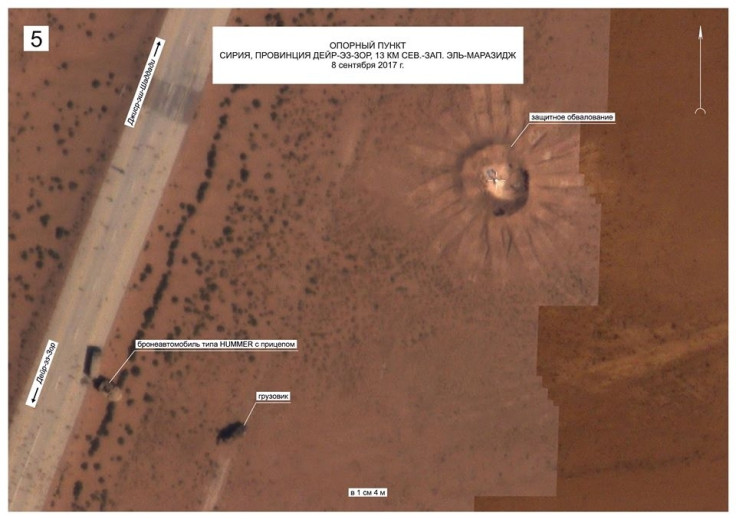 The city had been under siege by Isis since 2014 until the Syrian army with support from Russian forces liberated it September 2017. This has allowed the delivery of food, medicine and other essentials to the city whose citizens had relied on airdrops till then.
The Syrian army and the Syrian Democratic Forces are in a race to wrest control of the rest of the city and the oil-rich region around it. A top Russian general, Valery Asapov, was killed by an Isis mortar attack last week during the battle to liberate Deir ez Zor.
The Russian MoD's Facebook page that was linked to its official Twitter handle had about a dozen images -- which the ministry says is proof that the Americans are travelling through Isis-occupied areas without any fear.