Kremlin Slaps Year Ban On Western Food Imports and Flights Over Russia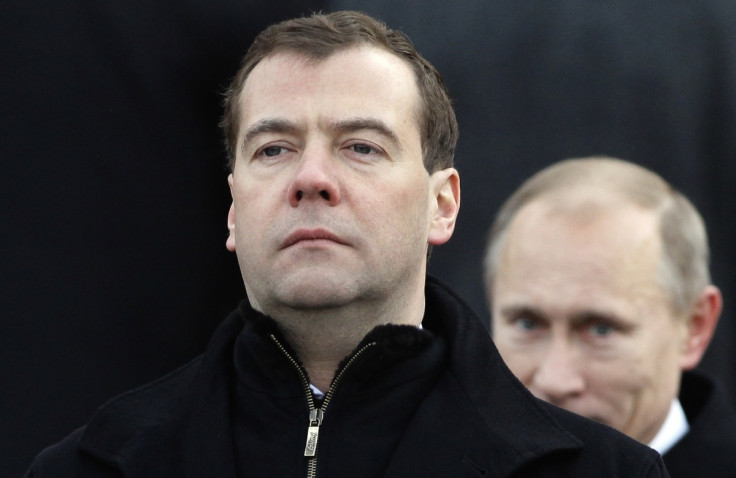 Russia is to ban fruit, vegetables, meat, fish and dairy products from the US, EU, Australia, Canada and Norway in response to western sanctions.
The embargo has been confirmed by Prime Minister Dmitry Medvedev who said the Kremlin is also considering banning transit flights for EU and US airlines to the Asia-Pacific region.
He confirmed that Ukrainian airlines will not now be permitted to fly over Russian airspace.
Speculation had been mounting this morning that Russia would issue scything import bans on western goods after the spokesperson for the country's food safety watchdog spokesperson VPSS, Alexei Alexenko told state news agency RIA Novosti that a "substantial" list of goods was set to emerge.
And while Medvedev's press secretary Natalia Timakova said that "all the black lists are so far draft documents", the minister's subsequent comments confirm that Moscow's plans are well under way.
The ban on air transit over Russia would have a serious impact on European and US airlines and would be considered retaliation for the west's sanctioning of Dobrolyot, a budget subsidiary of Russia's state-owned airline Aeroflot, because it operated flights into Crimea.
The ban on food products will last a year from 7 August. It Is understood that alcohol products will not be sanctioned.
The EU has issued nine rounds of sanctions on Russia and Ukraine since March, with the US issuing six rounds of embargoes.
Medvedev had hinted at the sanctions yesterday (6 August) when he said: "A topic I would like to discuss concerns the consequences of the decision a number of governments have taken in relation to our carriers. We need to discuss possible retaliation."
© Copyright IBTimes 2023. All rights reserved.