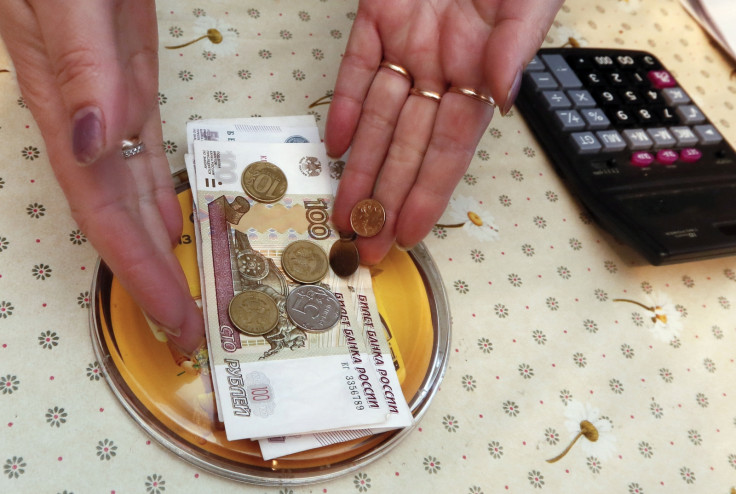 Foreign nationals have deserted Russia as the country's economic crisis shows no signs of abating amid ongoing geopolitical tensions with the West over the Ukraine crisis.
The numbers of visitors from western countries have fallen dramatically as Moscow has grown increasingly isolated from the European Union and the United States, who have accused Russia of fuelling the conflict in eastern Ukraine.
Excluding those that arrived in Russia as a result of the Ukraine conflict, the number of foreigners in Russia in January was 4.7% lower than during the same month in 2014, according to Russian government data.
The number of Germans in Russia had fallen by 31%, while the number from the US was down 36%. The number of British nationals in Russia fell by 38% and there were 41% fewer Spaniards in Russia last month.
The business climate in Russia has significantly worsened since the US and EU slapped sanctions on Russia after it annexed the Black Sea peninsula of Crimea from Ukraine in March 2014.
Initially targeting a range of individuals with close ties to the Kremlin, the allies eventually imposed sanctions on broad sectors of the Russian economy and effectively cut off Russian businesses' access to global financial markets.
Russia's economy has been hit hardest by the drastic reduction in oil prices, which fell by around 60% over a seven-month period from June 2014. The Russian ruble suffered a similar decline in its value, as the country's economy relies heavily on energy exports. It is currently around 40% lower than it was at the same time last year.
While the government data on the numbers of foreigners in Russia does not separate tourists from businessmen, analysts have suggested that businesses were reducing the amount of work they undertake in Russia owing to the unpredictable political climate.