Russian Grand Prix Will Go Ahead Despite MH17 Crash and Pressure on Bernie Ecclestone to Cancel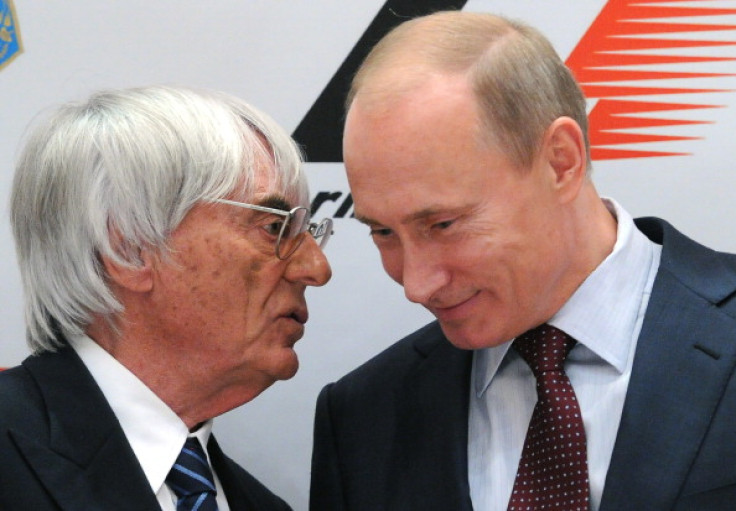 The Russia Grand Prix will go ahead as planned despite the international furore caused by the alleged shooting down by pro-Russian separatists of Malyasian Airlines flight MH17 in Ukraine.
Formula One boss Bernie Ecclestone has come under pressure to consider cancelling the Sochi race after 298 people were killed in the plane crash on July 17.
The diplomatic fallout between the west and Russia has continued in the wake of the disaster after the European Union announced further sanctions aimed at strangling Prime Minister Vladimir Putin's inner circle.
The UK Government has also announced it will hold a public inquiry into the death of poisoned former Russian spy Alexander Litvinenko, who died in London in 2006.
Developments in Russia caused MP David Davis to say that Russia should be denied the honour of hosting the event if things "continues as they have been doing".
But a defiant Ecclestone has said the race, which will be staged on 12 October, will take place regardless.
"I don't see any problems with that," Ecclestone told F1 journalist Adam Cooper's blog.
"Were they [Russia] in the World Cup or not? You would have thought people would have tried to stop it, wouldn't you? Like I've said, we don't get involved in politics. We have a contract with them, which we know they will respect. And we will do the same."
The F1 bandwagon rolled into Bahrain in 2012 amid controversy over the emirate's human rights record and has since returned twice.
But defending the nations that hosts the motor sport's races, Ecclestone has always been adamant F1 does not mix with politics.
© Copyright IBTimes 2023. All rights reserved.