Russian state media furious after being booted off YouTube advertising platform
RT's YouTube network was removed from Google Preferred amid US investigation.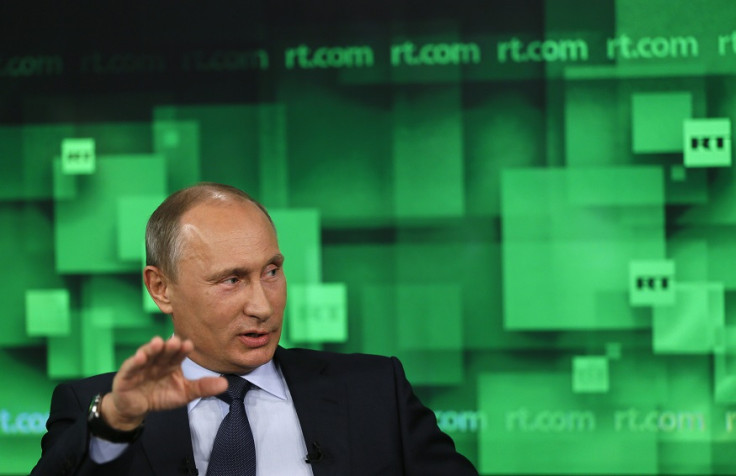 As the investigation into alleged Russian interference into the US presidential election last year rumbles on, Kremlin-linked state news outlet RT is starting to feel the heat.
One official from the publication – which US authorities believe is used as a clandestine method of spreading Moscow's talking points and propaganda – has spoken out after RT (formerly Russia Today) was booted off a YouTube advertising service, branding it "unacceptable".
In a thinly-veiled news article, published Thursday (5 October), RT's deputy editor-in-chief Kirill Karnovich-Valua asserted that the move was an attempt to force the channel out of the American market.
News of RT's removal from a key section of Alphabet Inc-owned YouTube called "Google Preferred", which is an inventory of popular channels sold to marketers, was first reported by Bloomberg.
"By taking advantage of Google Preferred, brands get access to among the top 5% of content on YouTube, reaching the highly coveted 18- to 34-year-old audience," Google's website reads.
YouTube, the most popular video platform in the world, has now become a major focus in the ongoing Congressional probe looking into how state-sponsored misinformation did – or did not – influence the voting preferences of American citizens' last November.
In a declassified intelligence report released January 2017, the US government dedicated several pages to analysis of Russia's state news outlets.
It showed how RT's YouTube presence easily surpassed that of Al Jazeera English, BBC World and CNN International in terms of views and subscribers.
"The Kremlin staffs RT and closely supervises RT's coverage, recruiting people who can convey Russian strategic messaging," authorities claimed.
In the wake of the report, which was released prior to an analysis of two known hacking groups called "Fancy Bear" and "Cosy Bear", investigators have been asking tough questions in an attempt to determine if there was a concerted effort to elect Donald Trump over Hillary Clinton.
Technology companies have become of increasing importance to the authorities.
Facebook, Google and Twitter have each been asked to give evidence to both the Senate and House Intelligence Committees. Facebook has found that significant misuse took place on its website via paid advertising avenues – which can stealthily deploy targeted messaging.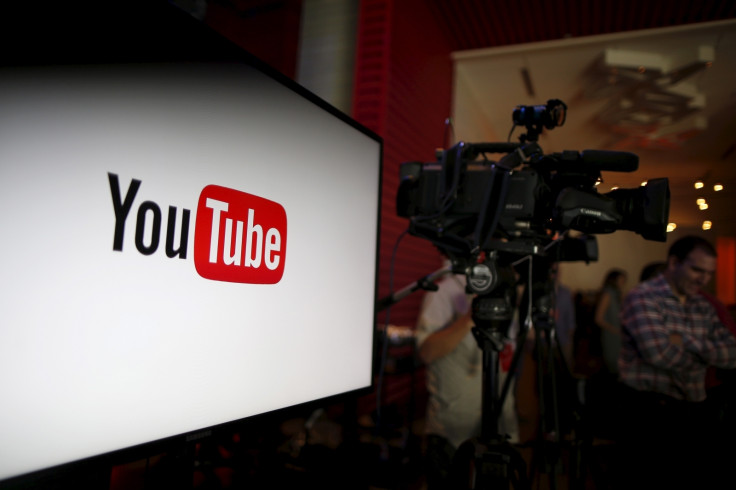 Investigators are looking into RT's use of Google advertising
Reuters
YouTube – as an offshoot of Google's parent company – comes under the scope of the investigation into advertising influence.
There, RT runs a network of channels and boasts millions of subscribers across the board.
But Karnovich-Valua this week hit back at the removal from Google Preferred by claiming the changes will "not affect RT distribution and monetisation on the platform".
He said: "It is absolutely unacceptable that, while there were no notifications of any policy changes sent to RT, such internal info appears to have been leaked to the US media by Google.
"This speaks to the unprecedented political pressure increasingly applied to all RT partners and relationships in a concerted effort to push our channel out of the US market entirely."
RT is not the only outlet of interest to US authorities. In September, Yahoo News revealed that the FBI had obtained a USB drive containing material linked to Sputnik, another Moscow-based publication, after questioning its former White House correspondent, Andrew Feinberg.
"They wanted to know 'where did my orders come from,'" Feinberg said at the time.
The investigation into both RT and Sputnik aims to find out if they are in violation of the Foreign Agents Registration Act (FARA). On 11 September, roughly a week after the Yahoo report, RT America claimed that one of its third-party TV production contractors had received a letter from the US Department of Justice (DoJ) saying it had to register as working for a "foreign agent".
"FARA does not prohibit, edit, or restrain an agent's ability to distribute information," explained academic Elena Postnikova, writing for the Atlantic Council, in August 2017.
"Rather, it compels disclosure of the origin and purpose of the information to help the audience develop an accurate understanding of the source." You can read the full FARA register here.
While RT protests its innocence, the broader consensus is that the outlet's intentions are obvious.
"Since its creation in 2005, this Russia state media outlet has broadcasted purposely misleading information about key events, propagated unfounded conspiracy theories, and presented lies as facts," wrote Dr Alina Polyakova, director of research at the Atlantic Council, in the report.
The Kremlin has denied taking part in a campaign to destabilise the American political system. Yet Russian president Vladimir Putin has teased involvement in recent months.
Putin said in June 2017 that "patriotic" hackers may have been involved however brushed off any suggestion that cybercrime would have been able to influence the outcome of any vote.
"We're not doing this on the state level," he asserted.
© Copyright IBTimes 2023. All rights reserved.