A former employee of the Internet Research Agency (IRA) has shed some light on the now infamous Russian troll farm that churned out misinformation and politically divisive content online to create a "merry-go-round of lies".
The IRA has been identified by US intelligence as a Kremlin-linked entity that formed part of Russia's misinformation campaign to sow discord online and sway political opinion in the run-up to the 2016 US presidential election.
In an interview with NBC News, Vitaly Bespalov described the IRA as a normal IT facility. Complete with day shifts and night shifts and a cafeteria, Bespalov said the four-story concrete building on Savushkina Street in St. Petersburg had bloggers and former journalists working on computers in a large open floor plan to create thousands of inflammatory social media posts and articles designed to sow discord.
The 26-year-old described the work as "Lies...merry-go-round of lies".
"When you get on the carousel, you do not know who is behind you and neither you are aware of who is in front of you — but all of you are running around within the same circle," Bespalov told NBC News, explaining the troll farm's operations.
Intelligence officials believe the IRA is financed by a close ally of Putin with ties to Russian intelligence — a view that Bespalov agreed upon as well.
However, Russia dismissed the allegations and denied any knowledge of the IRA's activities.
Bespalov said he worked on content discrediting Ukraine while others focused on the US. IRA employees working in the "American department" were paid about $1,300 (£982) to $2000 per month to create inflammatory content that triggered uproar on social media, he claimed. Meanwhile, entry level trolls received $1000 with paid bonuses per month.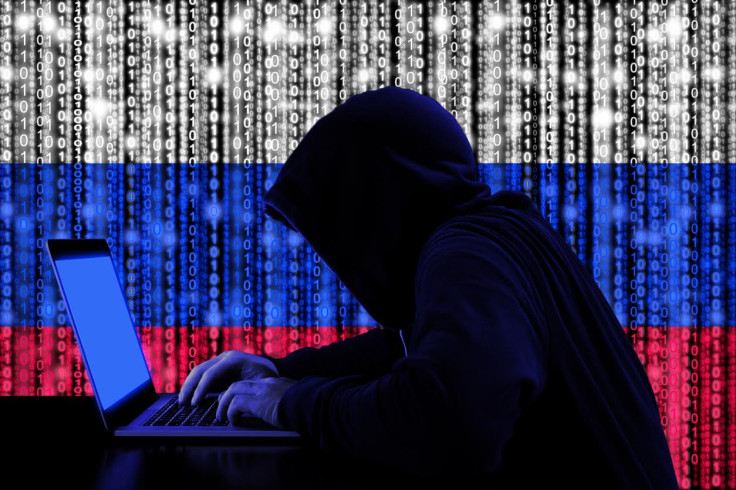 He said some writers churned out news articles that referred to blog posts written by other IRA employees. Others posted comments on the same stories as well as other websites using fake identities. Meanwhile, a marketing team made sure the misinformation made its way onto social media.
"What we did was exactly the same, we didn't know the people who were party to that — but we all were doing the same job filled with lies," he said.
Bespalov said he was hired to rewrite articles about Ukraine for a website designed to look as if it were based out of that country, rather than Russia. He also claimed to work on pro-Russia social media profiles including one that used profile pictures from a Moscow journalist.
"So, you can imagine yourself logging in to Facebook and you see there an account with your photos but another person's name," he said. "And the person from this account is writing 'The fascists in Ukraine are killing Russian people' and there is a link to the source of the news and there is your photo matching all this."
Bespalov said they were told that "girls' accounts were looked at more often", so employees would create profiles featuring a name, surname, city and "any photo of an attractive girl that I would have managed to find on the internet".
These profiles would then post various links before eventually getting blocked and IRA employees would "start afresh". Some of these social media accounts eventually transformed into accounts that advocated for Donald Trump as early as December 2015.
In January, US intelligence agencies concluded that Russian President Vladimir Putin ordered a complex "influence campaign" designed to undermine American democracy, hurt Hillary Clinton's chances, and help Trump win the election. The multifaceted campaign included cyberattacks, misinformation campaigns, leaks and more to sow doubt and discord and influence political opinion in the 2016 election.
Multiple congressional committees and special counsel Robert Mueller are currently investigating Russian interference in the 2016 election and possible collusion between Trump's campaign and Moscow.
Trump has repeatedly denied any collusion with Russia and denounced the ongoing probes as a "witch-hunt."
Tech giants Facebook, Twitter and Google have come under intense political scrutiny in recent months over the role their platforms inadvertently played in Russia's misinformation campaign. Facebook said it sold $100,000 worth of politically-divisive ads to inauthentic accounts created by the IRA. Facebook said nearly 150 million Americans were exposed to the Russian-bought content.
Twitter released a list of over 2,700 accounts linked to the IRA.
Last month, another former IRA employee named Alan Baskaev said a Hillary Clinton lookalike and a black man were hired by the company to create a fake sex tape during the election.
"I now believe nothing I come across on social media," Bespalov said.