Fake 'Hillary Clinton sex tape' was made by Russian troll farm, former employee claims
Alan Baskaev, the first employee to go on record, spoke about his experiences working the night shift for the troll factory's American division.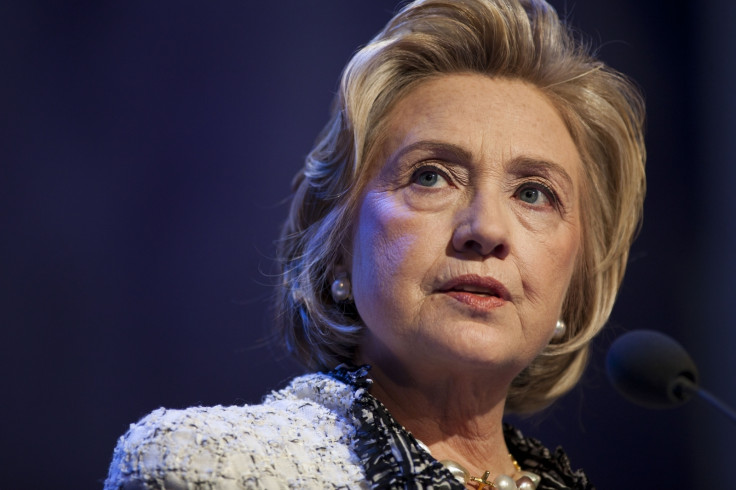 A former employee of a Russian "troll farm" said that a Hillary Clinton lookalike and a black man were hired by the company to create a fake sex tape during the 2016 election. During the race to the White House, the now infamous Russian troll farm, Internet Research Agency (IRA) used social media and ran websites to promote pro-Trump stories, politically divisive ideas and misinformation to sow discord in the US.
The Kremlin-linked group bought ads on Facebook and ran popular Twitter accounts, some of which were retweeted by Trump's campaign officials and Twitter CEO Jack Dorsey.
Alan Baskaev, the first employee to go on record, told independent Russian television channel TV Rain of his experiences working the night shift for the troll factory's American division, The Daily Beast reported.
Baskaev, who worked for the so-called troll farm between November 2014 and April 2015 as a college student, said he wrote posts on political forums and impersonated "Kentucky rednecks" and African-Americans online.
"You know, there's this meme about the troll factory, people sitting in black caps, masks, behind them there's a photo of [Russian President Vladimir] Putin and a Russian flag. They're so intense," he told TV Rain. "I don't know what happened on the day shift, but the night shift was a bacchanal. We did the most ridiculous things we could think of."
He said his bosses "thought they hit the 'sensation' jackpot" with a fake video of a black man and a woman who looked like Hillary Clinton having sex.
"Do you understand... no one will believe that," he said.
He said another propaganda video made by "our idiots" showed an African-American soldier supposedly shooting a copy of the Quran, the holy book of Islam. However, it failed because the actors couldn't pull off an American accent.
Currently a teacher in Thailand, Baskaev said he does not fear retribution from his former employers. He also identified Yevgeny Prigozhin, an associate of Putin, as his former "boss" and the "guy who gives us money." The head of the US department was Azerbaijani-born Dzheykhun Aslanov who was known as "Jay", he claimed.
He reportedly said he was fired after his employer discovered that he pre-wrote the posts for online forums, rather than respond to users and content.
"All six months that I worked there it all looked like farce and clownery," Basaev said. "It was the realest postmodernism. Postmodernism, Dadaism and surrealism."
The news comes as multiple congressional committees and the FBI investigate Russian interference in the 2016 election and possible collusion between Trump's team and the Kremlin. US intelligence agencies concluded in January that Putin ordered a complex influence campaign, which included cyberattacks, leaks, a misinformation campaign and more, to hurt Clinton's chances and help Trump win the election.
The Kremlin has dismissed the allegations and denied any involvement in the DNC hack. Trump has repeatedly slammed the Russia probe as a "witch hunt".
Tech giants Facebook, Twitter and Google are facing political scrutiny over the role their platforms inadvertently played in Russia's misinformation campaign. Facebook revealed that it sold $100,000 (£75,648) worth of politically-divisive ads to inauthentic accounts created by the IRA. It was also reported that Russian operatives used the site to remotely organise anti-immigrant protests and pro-Trump rallies in the US during the election campaign.
Twitter said it discovered 201 Russian accounts on its platform that were connected to the Facebook ads. Kremlin-backed news site RT also bought $274,100 worth of ads on Twitter last year as well. Google said Russian operatives also spent tens of thousands of dollars on ads on YouTube, Gmail and Google search.
US lawmakers are set to grill Facebook, Twitter and Google executives at a hearing on 1 November before the Senate Intelligence Committee.