Russian TV Presenter Evelyn Zakamskaya: 'Jews Brought Holocaust on Themselves'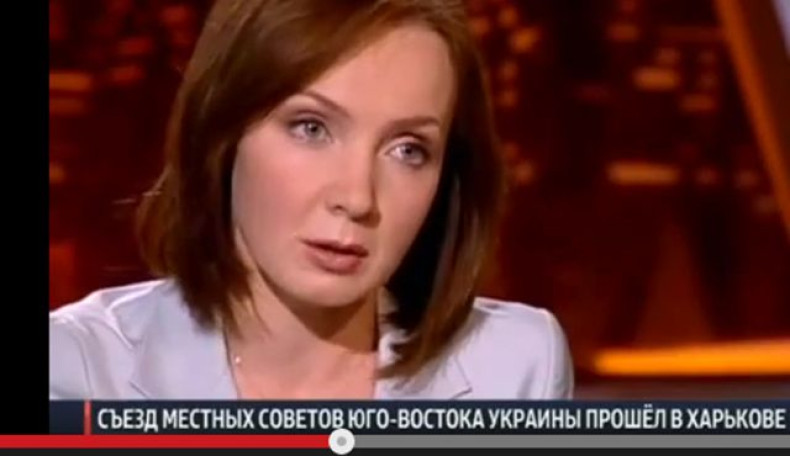 Russian state TV presenter Evelyn Zakamskaya told a live television show that Jews brought the Holocaust upon themselves.
The stunning claim was captured during an interview about the Ukraine crisis and the annexation of Crimea.
The host of the interview said to Zakamskaya that it was "strange" that Jewish organisations support the Ukrainian Maidan protest movement.
"They do not realise that they are, with their own hands, closer to the Holocaust?" said the host, insinuating that the Maidan protesters were right-wing extremists.
Zakamskaya responded, in Russia, that "they [Jews] also advanced the first [Holocaust]." Miriam Elder of BuzzFeed has confirmed the translation from Russian to English as "accurate, if incomplete".
Russian President Vladimir Putin has condemned rising anti-Semitism in Ukraine and attributed the unrest in the former Soviet state to "the rampage of reactionary forces, nationalist and anti-Semitic forces going on in certain parts of Ukraine, including Kiev."
Yet, the President of the Ukrainian Jewish Committee Eduard Dolinsky said the Jewish community in Ukraine did "not feel any specific threat at this moment. And we can solve any issues inside our country in dialogue with all political forces peacefully."
"We are very sceptical of Mr. Putin's assertion that he is coming to fight fascism and anti-Semitism in Ukraine," Dolinsky added.
"It's ridiculous. We don't need protection from fascists. We were shocked when he used this as an excuse for the invasion. This is absolutely unacceptable," he concluded.