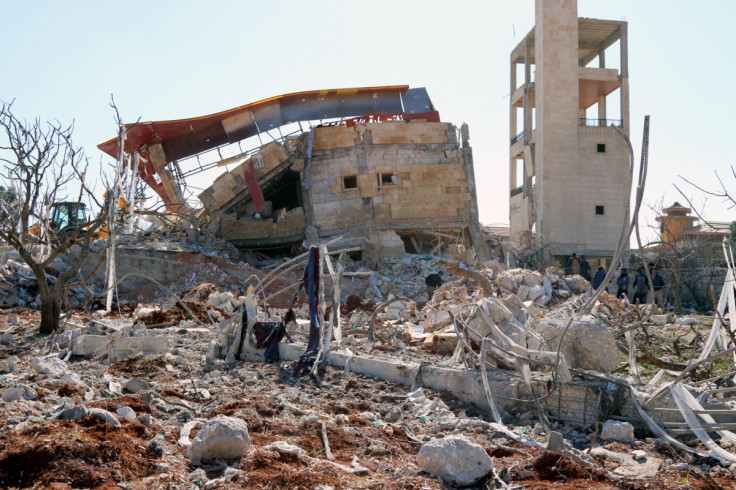 Russia is committing war crimes in Syria, deliberately bombing civilians and rescue workers, Amnesty International said. Last week Russia was accused of targeting schools and hospitals in rebel-held areas in northern Syria.
Tirana Hassan, director of Amnesty's crisis response programme, said that Russian warplanes attacked humanitarian workers as they pulled civilians from the ruins of bombed buildings.
"We have documented strikes on schools, strikes on hospitals, and civilian homes," Hassan told Sky News, "and one of the most egregious parts of what Russia and the Syrian forces are doing is they are bombing these civilian targets, which itself is a war crime, but then have been looping around, and this is a consistent report, that there are second bombardments which have been injuring and killing humanitarian workers and civilians who are going in to evacuate the wounded and the dead."
Russia has denied its military forces are targeting civilians and insists it is bombing 'terrorist' groups opposed to their ally, Syrian President Bashar al-Assad.
In an interview with Spanish newspaper El Pais Assad said that he would like to be remembered as the person who 'saved' Syria. In the interview, Assad said that support from Russia and fellow allies Iran had been "essential" in securing advances against rebel groups.
"We definitely need that help for a simple reason: because more than 80 countries supported those terrorists in different ways," he said.
The bombing campaign by the Assad regime and its allies in the northern Aleppo region has forced millions to flee the country, sparking one of the worst refugee crises in decades. Attempts to secure a negotiated peace are ongoing, with the US on Friday accusing Russia of attempting to "distract the world" by proposing a new resolution on Syria for discussion by the UN Security Council, instead of abiding by an existing resolution.