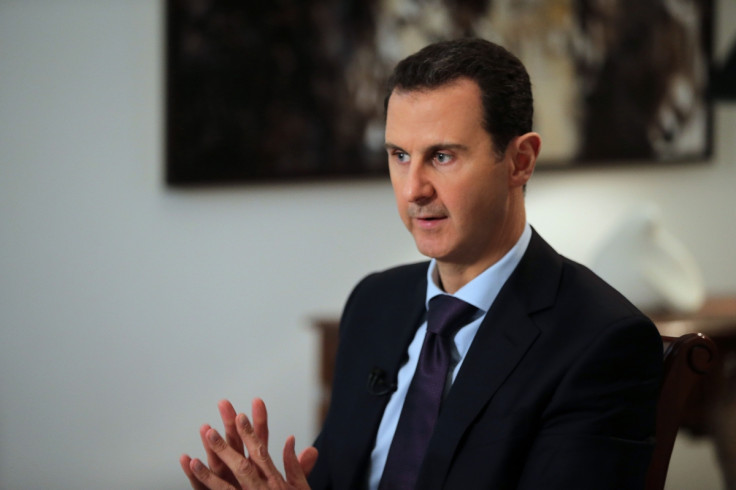 Syrian President Bashar al-Assad has said he is ready for a truce on condition that "terrorists" do not take advantage of it to strengthen their positions. He said a ceasefire could be agreed upon only when countries like Turkey stop sending more "terrorists" and arms.
Assad's comments came after a possible temporary ceasefire had been agreed upon by the Syrian opposition, who have called for halting Russian air strikes that began in September 2015. Russia, an ally of Assad, however, has said that it would continue with its air strikes against "terrorist" groups.
The Syrian opposition also wants sieges to end and humanitarian aid allowed across the country that has been plagued by a five-year-long civil war which has killed more than 260,000 people and displaced half of the country's population.
"Of course... we have declared that we are ready [to respect a cessation of military operations] but the matter is not only about declaring it because another party may declare the same thing. It's about what will be done on ground," Assad said.
"The matter is primarily related to a cessation of fire but there are other complementary, and more important factors, such as preventing the terrorists from exploiting the cessation of the military operations to enhance their positions... it's also related to preventing countries like Turkey from sending terrorists and arms into Syria," he said.
On 12 February, world powers agreed on a "nationwide cessation" of violence in Syria. The halt to hostilities was to start a week later but did not take place. The ongoing peace talks, which are being jointly chaired by the US and Russia at the United Nations in Geneva, do not include the Islamic State (Isis), al Nusra and other militant groups.
During a phone call with Russia's foreign minister Sergei Lavrov, US Secretary of State John Kerry on 20 February said the temporary ceasefire deal should be agreed upon as soon as possible. "The Secretary [John Kerry] expressed his hope that a full cessation of hostilities could be achieved in the shortest timeframe possible," State Department spokesman John Kirby said in a statement.