World powers in Geneva to discuss Syria ceasefire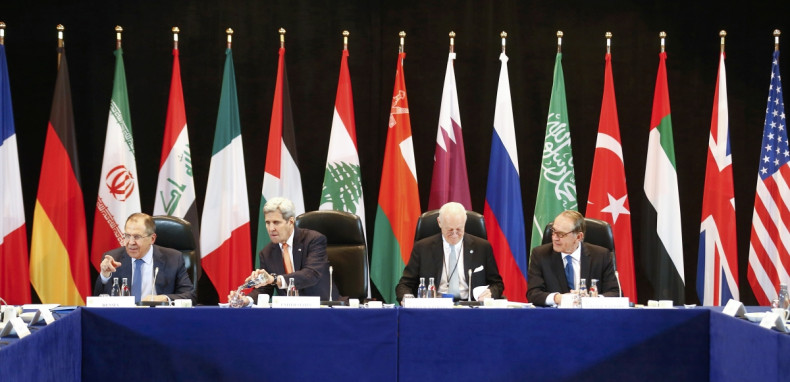 The international coordinating group charged with negotiating a cessation of hostilities in Syria will meet later today (19 February) in Geneva, the German Foreign Ministry said. Earlier, Russia and the US held bilateral talks to prepare the ground for the discussions.
Earlier the Russian Foreign Ministry said the discussions had been cancelled, however German Foreign Ministry spokesman Martin Schaefer told Reuters: "We expect that there will be a first meeting of the ceasefire task force this afternoon in Geneva. The Russians and Americans are chairing this meeting."
US and Russian officials, who back opposing sides in the conflict, held bilateral talks in Geneva aimed at narrowing their differences ahead of the meeting, Reuters reported.
Seven days ago international powers pledged to attempt to negotiate a cessation of hostilities in Syria's five-year civil war, which has seen more than 250,000 killed, and millions displaced, sparking one of the gravest refugee crises in recent history. It was hoped that a temporary truce could be agreed for today, allowing the resumption of UN-brokered diplomatic talks for a permanent peace deal to resume on February 25.
The ceasefire would not apply to organisations including Islamic State (Isis/Daesh) and al-Qaeda affiliated Jabhat al-Nusra, which are classed as terrorist organisations by the United Nations.
In recent months Russian air strikes have helped Syrian government forces turn the tide against rebel groups in northern Syria, some of which receive US backing. Speaking to the BBC this morning, Russian Foreign Ministry spokeswoman Maria Zakharova denied claims that Russia was deliberately delaying peace talks to further strengthen the position of Syrian government forces on the ground.
Turkish forces have bombed Kurdish positions this week, after YPG fighters allegedly working in coordination with Syrian government forces turned their guns on rival rebel groups backed by Ankara.
In the past week Russia has been accused of bombing hospitals and schools near Aleppo, resulting in dozens of civilian casualties. The Syrian Observatory for Human Rights, which monitors the conflict, said on 18 February that 38 civilians had been killed in an air strike by the US-led coalition in Hasaka province, north-eastern Syria.