Rwanda: Parliament allows Kagame to extend rule amid growing discontent over third-terms in Africa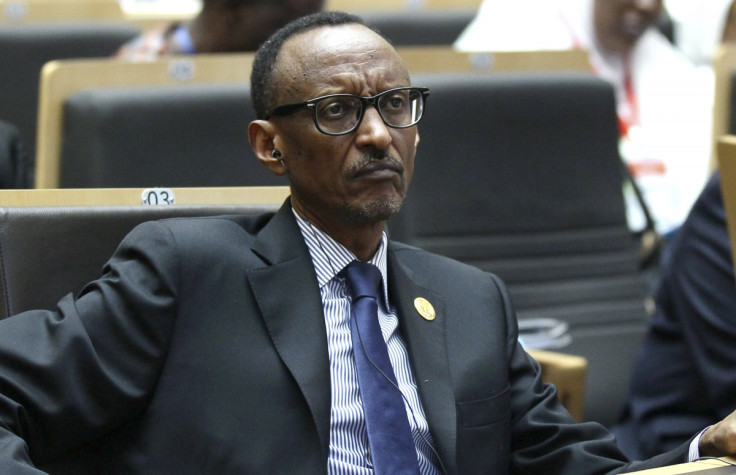 Rwandan lawmakers have approved a constitutional amendment that will allow strongman and current president, Paul Kagame to seek a third, seven-year term in office when his mandate expires in 2017. The move could potentially see Kagame stay in power until 2034.
The draft amendments still have to pass through the upper house, before being put to a national referendum, but this is expected to be a mere formality as opposed to a significant challenge. Donatille Mukabalisa, Speaker of Rwanda's lower house, the Chamber of Deputies said: "I want to thank everyone who participated in this process, we have finished our work ... we took into account the wishes of the people."
Kagame's Rwandan Patriotic Front (RPF) party has been in power since the end of the genocide in 1994 and the president has no shortage of allies and supporters in the country's parliament, having been credited with rebuilding the nation. Indeed, some 3.7m people signed the petition before parliament calling for changes to allow the president to stand again. The constitutional amendment was supported by all 75 lawmakers who were present and Mukabalisa told a news conference that "no law stops him [Kagame]" from staying in power until 2034.
Kagame has not stated that he wishes to run for the presidency again, but has said that he is open to persuasion. The amendment allows Kagame to see out his seven-year term that expires in 2017, and run for a third consecutive seven-year term after that. He could even seek two 5-year terms from 2024.
The issue of presidents seeking to extend their rule into a third term has been a highly controversial and divisive topic on the African continent. Burundi was plunged into its worst crisis since the end of the civil war in 2005 when President Pierre Nkurunziza announced that he would seek a third term in office earlier this year. The move triggered mass protests and a failed coup attempt in May, but Nkurunziza won a third term in a landslide victory.
In a referendum in the Republic of the Congo on 25 October, over 92% of people approved constitutional changes to allow President Denis Sassou Nguesso to stand for a third term in office. The result - which will allow Nguesso to extend his 31-year rule - has been described as "fraud" by the opposition, who called for a boycott of the vote. They also say that voter turnout was low, and that the vote should be annulled.
"From what we could see on the day of the vote, the announcement that turnout was more than 72% is extremely scandalous," opposition leader, Clement Mierassa told AFP.
Meanwhile, Joseph Kabila, the president of the Democratic Republic of Congo (DRC) has been accused of seeking to hold onto power beyond his current second term by using a number of political manoeuvres, including a packed election calendar which has been criticised as unrealistic. The country's Independent National Electoral Commission (CENI) has also said that since 2013, it has received only 17% of the funds that had been allocated to the body, casting further doubt on the election process and adding to opposition fears that Kabila is looking to postpone the country's national elections which are due to be held in November 2016.
© Copyright IBTimes 2023. All rights reserved.