Rwandan genocide: French court sentences former Rwandan mayors to life over 1994 Tutsi massacres
Survivor told court: "Someone said 'don't waste the bullets' and they continued with machetes".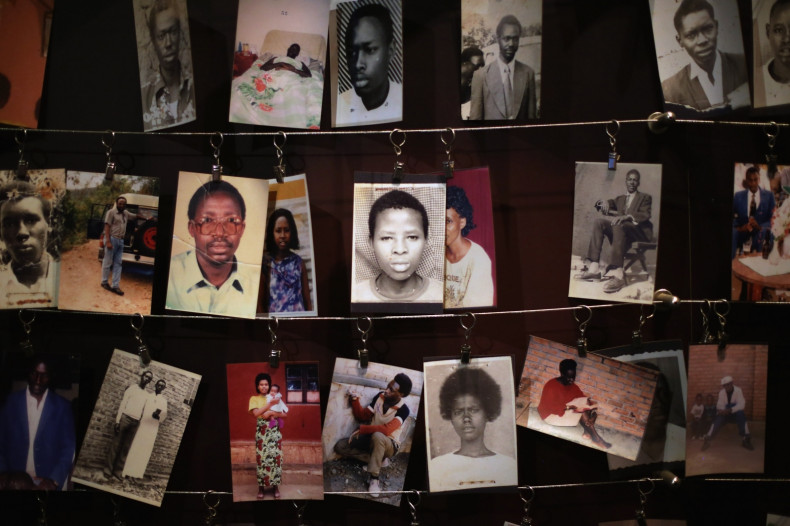 In the latest string of condemnations of Rwandans accused of orchestrating the massacre of hundreds of Tutsis during the country's 1994 genocide, a French court has delivered a landmark ruling as it sentenced two former Rwandan mayors to life in prison for genocide and crimes against humanity.
Diplomatic relations between France and Rwanda, a former Belgian colony, have frequently been strained since 1994 over Kigali's allegations that France participated in the atrocities that claimed at least 800,000 lives - mostly ethnic Tutsis and moderate Hutus - over a period of 100 days.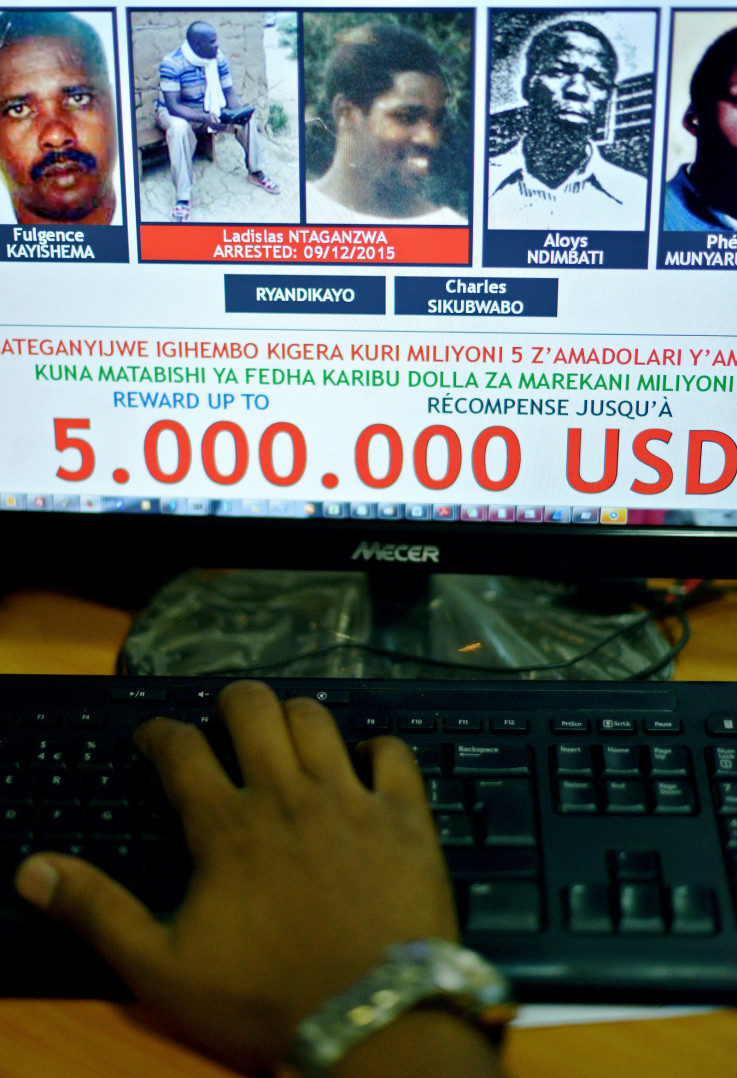 A person looks at the website of the United Nations Mechanism for International Criminal Tribunals after it confirmed the arrest of Ladislas Ntaganzwa, one of nine top fugitive Rwandan genocide suspects, on December 10, 2015
STRINGER/AFP/Getty Images
However, since 2012, a genocide unit within Paris prosecutor's office has been carrying out investigations into Rwandans living in France and allegedly linked to one of 20th century's greatest atrocities - more than two decades after it happened.
The first probe to be handled by the specialised war crimes units was that of former army captain Pascal Simbikangwa, 54, who was sentenced to 25 years in solitary confinement in 2014 over his role in the genocide.
This is the second such trial in France, which has universal jurisdiction over cases of crimes against humanity, despite allegations facing several dozen other Rwandans on French territory.
Prosecutor: Ngenzi and Barahira were 'executioners'
On Wednesday (6 July), a Paris court convicted former mayor Octavien Ngenzi , 58, and his predecessor Tito Barahira, 64, of "massive and systematic summary executions" and genocide in their village of Kabarondo, where some 2,000 ethnic Tutsis seeking refuge in a church were bludgeoned and hacked to death.
Ngenzi was arrested in 2010 in the French Indian Ocean territory of Mayotte, located off the East coast of Africa, where he had been living under a false name. Barahira was apprehended three years later in Toulouse, a southwestern French city, where he had been living.
While the pair both denied the charges, the court sentenced them to life in prison - the harshest genocide sentence ever handed out by a French court.
During the eight-week trial, prosecutor Philippe Courroye, who requested life sentences for the two men, described the pair as "executioners"; Ngenzi being the "leader" and Barahira the "dreaded machete officer".
'Someone said 'don't waste the bullets' - they continued with machetes'
While their lawyers portrayed them as having been helpless to stop the chaos unfolding around them, an advocate for the civil parties, Gilles Paruelle, said no doubts existed over their role. He told the jury: "To kill one man, hatred is sufficient. To kill 1,000, you need organisation."
One of the witnesses, Marie Mukamunana, told the jury how she had been among those seeking shelter in the church near the Tanzanian border on 13 April 1994 when the genocidal Hutu "Interahamwe" - a Hutu paramilitary organisation backed by the Hutu-led government during the 1994 Rwandan Genocide - attacked civilians. Her seven children and husband were killed by grenades and machetes.
"Someone said: 'don't waste the bullets' and they continued with machetes," Mukamunana told the court, as she described seeing Barahira "armed with a gun, among the Interahamwe" and testified that Ngenzi had been "supervising the massacre".
Civil parties in the case and rights groups welcomed the sentence, but given the decades that had elapsed, also warned that "time is on the killers' side".
"We need to speed things up, it's high time, it's been 22 years," said Alain Gauthier, president of the Collective of Civil Plaintiffs for Rwanda, a non-profit organisation that tracks alleged genocide perpetrators now living in France. "We need procedures to accelerate while there are still witnesses." Gauthier's wife, Dafroza had her family wiped out in the genocide.
Philippe Meilhac, a lawyer for Barahira, said the accused may appeal the verdict.