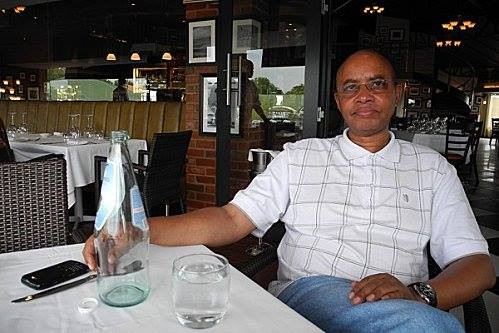 Rwanda's former spy boss Patrick Karegeya has been strangled to death by several individuals in a hotel room in the South African city of Johannesburg, according to reports.
The spy chief, who was meeting a friend from Rwanda at Michelangelo Towers, was found dead in a room of the hotel in Johannesburg's wealthy Sandton area.
Opposition party leader Kayumba Nyamwasa told Bloomberg that he saw marks around the intelligence head's necks and alleged that Karegeya was strangled with rope.
"The Rwandan opposition is deeply saddened to announce the assassination of Colonel Patrick Karegeya in Johannesburg," the Rwanda National Congress (RNC) said in a statement.
"His body was found in a hotel where he went for a meeting."
Frank Ntwali, the party's chairperson for Africa, told AFP that agents acting on behalf of Rwandan president Paul Kagame were responsible for the murder.
"It [the murder] is true," Ntwali said. "He was strangled by agents of Kagame."
Seven-year spat
Karegeya, 51, was stripped of the rank of colonel after a spat with Kagame and fled into exile in 2007.
Kagame had accused Karegeya of involvement in terrorist attacks in Kigali, the Rwandan capital.
Nyamwasa, who is a founding member of the RNC, said that opponents of Rwandan president Kagame "aren't safe in South Africa and any other place in the world".
A fellow exiled dissident, Nyamwasa has survived two assassination attempts since escaping to South Africa in 2010. Rwanda issued international arrest warrants for him and Karegeya for threatening state security and promoting ethinc divisions.
In 2010, the deputy leader of Rwanda's opposition Democratic Green Party, Andre Kagwa Rwisereka, was found dead near the city of Butare.