Patrick Karegeya: Why was Rwanda's Ex Spy Chief Murdered?
Former friend of president Paul Kagame fought for Rwandan Patriotic Front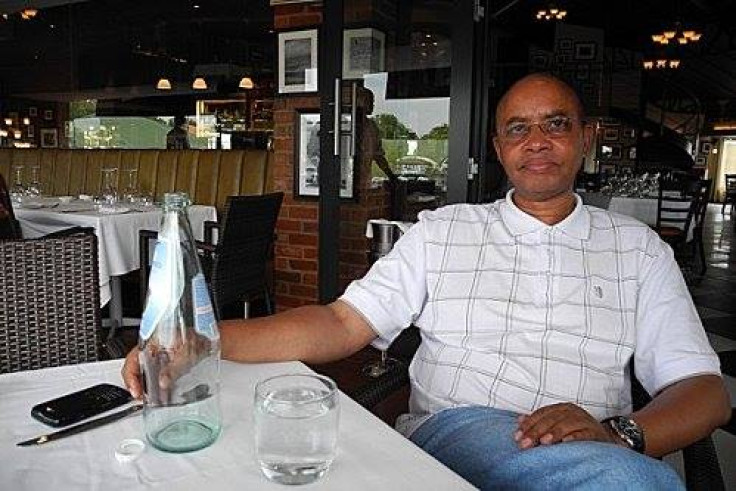 Rwandan opposition figures have accused President Paul Kagame of orchestrating the murder of the country's former spy chief Patrick Karegeya, who was found in a luxury Johannesburg hotel. He had been strangled.
The Rwanda National Congress opposition's chairperson for Africa, Frank Ntwali, said that Karegeya was "strangled by agents of Kagame".
A fallout with former friend Kagame led to the powerful chief of intelligence being arrested and serving an 18-month sentence for desertion and insubordination in 2005.
He was stripped of his rank of colonel on 2006 and fled the country to seek asylum in South Africa.
Great power
Born in southwestern Uganda to a refugee family, Karegeya joined the National Resistance Army (NRA) in Uganda but was arrested in June 1982 and charged with treason. He spent three years in jail before joining then president Yoweri Museveni in the fight that led to the overthrow of Milton Obote.
Karegeya was part of the Rwandan Patriotic Front which invaded Rwanda in 1990. Kagame was also a senior member of the army and became leader after Fred Rwigyema died early in the war.
A ceasefire was negotiated in 1993 but the assassination of Rwandan president Habyarimana was the starting point of the genocide in which Hutu extremists killed up to one million Tutsi and moderate Hutus.
Kagame ended the genocide with a military victory and Karegeya became chief of intelligence.
Insubordination
After the spat with Kagame, the ex-spy boss became increasingly critical of the Rwandan president. In 2010, he told Uganda's daily The Observer that Kagame was a dictator and accused him of ordering political killings.
In South Africa, another former head of Rwandan intelligence, Lt Gen Faustin Kayumba Nyamwasa, escaped an assassination attempt. Several gunmen who were arrested were found to be Rwandan.
Kagame denied any involvement in the shooting. "People want to taint this regime," he said. "They want it to be seen as tightening up, repressive, killing people.
"Rwanda was not involved in the shooting. We want to know what happened, but South Africa has not been forthcoming."
Nyamwasa also fled Rwanda after speculation grew that he was building his own powerbase in the army. The president accused him of teaming up with Karegaya to undermine his power and that he was in the pay of South Africa's military intelligence.
Political assassinations
Despite Kagame's denial, a wave of political killings in the run-up to 2010's presidential elections raised suspicion of government involvement.
A journalist investigating the shooting of Nyamwasa, Jean-Léonard Rugambage, was murdered in Rwanda days after the botched assassination attempt. The opposition Green Party's deputy leader, André Kagwa Rwisereka, was found with his head almost hacked off.
At the time, Karegeya said he knew of a series of political killings ordered directly by the president.
"He believes in killing his opponents. That is the problem I have with them - there is a long list of people that have died politically," said Karegeya.
"I was in a position to know so I think I am talking from a point of knowledge."
The Rwandan government accused Karegeya of masterminding a supposed terrorist attack in Kigali, the Rwandan capital.
The former spy chief denied any involvement saying that terrorism "is just a political tool used by all dictators to deal with opponents".
© Copyright IBTimes 2023. All rights reserved.