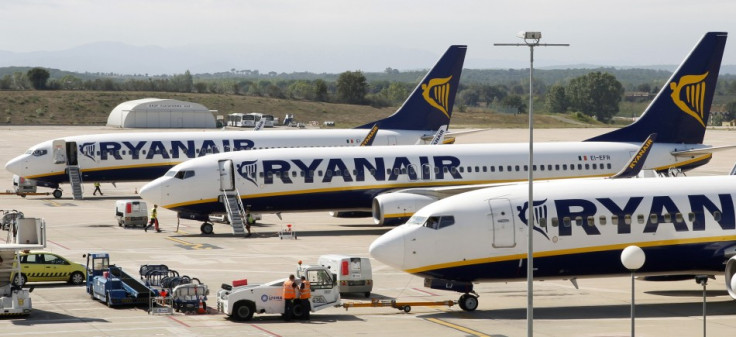 The UK Competition Commission (CC) has found that airline Ryanair's 29.8% stake in Irish budget carrier Aer Lingus is likely to reduce competition on routes between the UK and Ireland.
The competition watchdog also said that Ryanair may have to reduce its stake in Aer Lingus as the shareholding gives Ryanair the ability to influence the commercial policy and strategy of Aer Lingus.
"The CC has provisionally found that, against a background of consolidation in the airline industry, Ryanair's shareholding obstructs Aer Lingus's ability to merge or combine with another airline to build scale and achieve synergies to remain competitive," the commission said in a statement.
Ryanair's shareholding could hinder Aer Lingus's plans to issue shares and raise capital and prevent its rival from disposing of its valuable slots at Heathrow airport, according to the CC.
"We recognize that there has been competition between Aer Lingus and Ryanair since 2006. However, without Ryanair's minority shareholding, competition might have been more intense and may be restricted in the future," Simon Polito, CC Deputy Chairman, said.
"Passengers on routes between Great Britain and Ireland will benefit from Aer Lingus continuing to compete vigorously with Ryanair and so Aer Lingus needs to be free to take any actions that will strengthen its position in the future."
The findings come as a further blow for the low-cost airline, which has been trying to take over Aer Lingus. In a response, Ryanair said that the findings are baseless and in breach of the laws of the European Union.
The European Commission blocked Ryanair's third attempt to acquire Aer Lingus in February, saying the merger would harm consumers with reduced choice and increased prices. Ryanair is appealing against the decision. The Dublin-based airlines together carry more than 80% of the 370,000 passengers that travel between the UK and Ireland each month, according to regulators.
The CC's final verdict on the matter is due in July. Ryanair intends to appeal if the decision remained unchanged.