Ryanair to focus growth away from UK airports but forecasts biggest ever profit
Michael O'Leary warns Brexit-driven uncertainty is likely to linger in the airline sector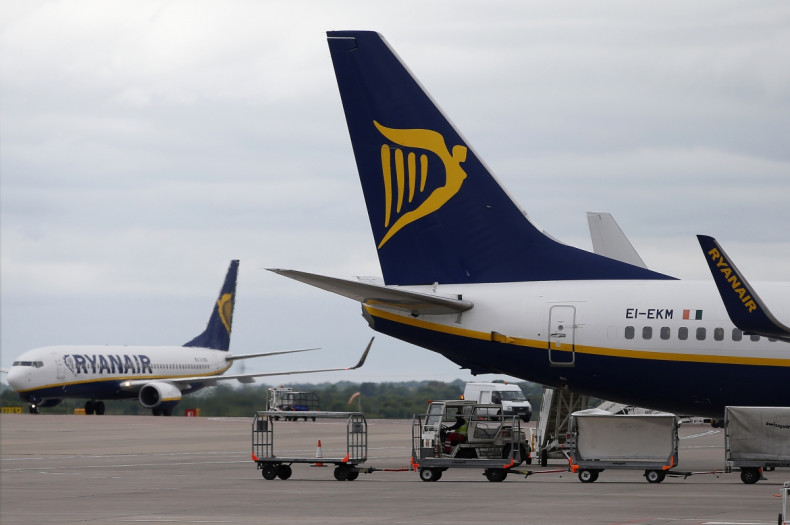 Shares in Ryanair surged more than 5% early on Monday (25 July), after the budget airline confirmed it remained on track to achieve its highest-ever full-year profit, although it warned about the uncertainty generated by the European Union referendum.
The Irish airline, whose shares plunged 20% following the Brexit vote, reiterated a forecast released before the referendum, stating it expects profit after tax to grow 13% in the year to the end of March 2017 to be between €1.38bn (£1.15bn, $1.51bn ) and €1.43bn.
However, group chief executive Michael O'Leary warned that the uncertainty triggered by the Brexit vote could force the carrier to revise its guidance later this year.
"I don't think any other airline in Europe will be delivering or forecasting that kind of profit growth, but all of the clouds on the horizon suggest there are significant risks to the downside in the second half of the year," he said.
O'Leary added Ryanair would balance the impact deriving from the pound's decline since the EU referendum by shifting some capacity away from Britain starting this winter. The Ryanair CEO also warned UK airlines could face further disruptions if Britain failed to secure access to Europe's Open Skies agreement.
The news came as the Dublin-based carrier recorded an 11% year-on-year increase in passenger numbers to 31.2 million in the three months to the end of June. Revenue, meanwhile, rose 2% to €1.69bn and profit after tax climbed 4% from the corresponding period in 2015 to €256m.
Ryanair said the figures were in line with expectations, despite the various disruptions the airline and its peers experienced in the period. The absence of Easter in the first quarter and ongoing market volatility arising from terrorist events, and repeated strikes from air traffic controllers, particularly in France, weakened bookings and caused almost 1,000 flight cancellations.
The airline, which is set to open 133 new routes in winter of this year, also added it expects fares to fall between 10% and 12% year-on-year in the winter months. Lower fares, however, are likely to be offset by an increase passenger numbers from an earlier forecast of 116 million to 117 million.