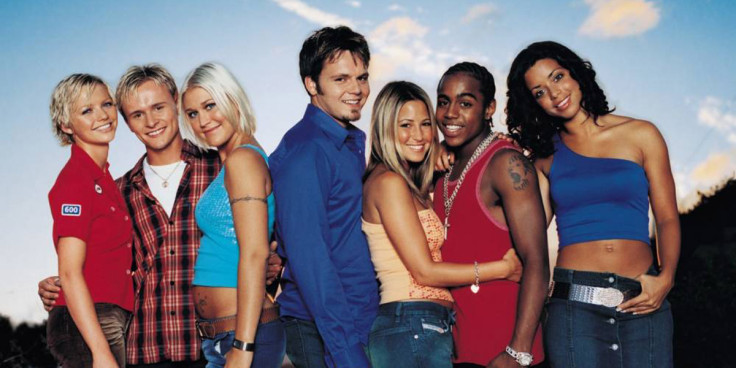 When the world leaves you feeling blue, you can count on S Club 7 to make your dreams come true – well, at least 42.86% of them.
Former S Club 7 members Jo O'Meara, Tina Barrett and Bradley Macintosh have reformed as SC3, and released the band's first single in 14 years, entitled Family. They will also be touring in 2018.
Here's a video of the new formation performing live in Liverpool at a bingo club night:
The band has already come under fire after launching their comeback on Loose Women. Critics accused the trio of miming the lyrics of their ex-bandmates' parts in their 2000 hit Never Had A Dream Come True.
"Family was originally pitched for all seven of them to sing on their Bring It All Back reunion tour in 2015, when they toyed with the idea of releasing new tunes," a source told The Sun.
"But it was Paul who decided he didn't want to continue, and the other members didn't want to release music without the whole band.
"With S Club 3 now putting out the song, it could cause friction."
Fans on Twitter were not pleased:
The full band toured together as a seven for a sold-out arena tour in 2015, but the remaining members are apparently currently too busy to do a repeat.
In fact, Hannah Spearritt is soon to be appearing on EastEnders playing the outspoken Kandice Taylor. She will be starring in the soap for a few episodes at the end of this year with potential to stay on in 2018.