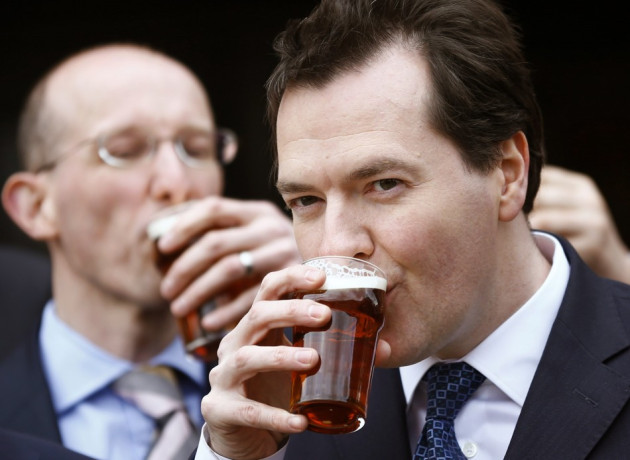 Credit rating agency Standard & Poor's has affirmed Britain's top AAA credit rating, citing the country's ability to meet its fiscal challenges.
However, S&P maintained its negative outlook on the country, which has been in place since December, indicating that it may lower the UK's sovereign debt rating over the next two years.
"The affirmation reflects our view that the UK government remains committed to implementing its fiscal program, and that it has the ability and willingness to respond rapidly to economic challenges," S&P said in a statement.
"The ratings are supported by the UK's wealthy and diverse economy, fiscal and monetary policy flexibility, and adaptable product and labour markets. We also view the UK as having deep capital markets with strong demand for long-dated government bonds (gilts) by both domestic and nonresident institutional investors."
The negative outlook reflects the agency's expectation for "at least a one- in-three chance" of a downgrade due to weakening of economic and fiscal performances beyond current expectations.
The rating action by S&P comes after Osborne's March budget, which cut the country's growth forecast and extended the time needed to reduce its public debt.
In February, Moody's Investors Service stripped Britain of its top grade, while Fitch Ratings put the nation on "watch negative" two days after the budget.
S&P noted that the government's efforts over the next few years to cut its fiscal deficit will likely slow down economic growth, which would also be hurt by weak external demand for exports.
"With weak private-sector domestic demand, corporate investment is likely to recover only as the external environment improves," the agency said.
Based on the country's fiscal consolidation plans, S&P projects an average GDP growth of 1.6 percent per year over 2013-2016.
On 20 March, the independent Office for Budget Responsibility (OBR) lowered its 2013 growth projection for Britain to 0.6 percent from 1.2 percent.