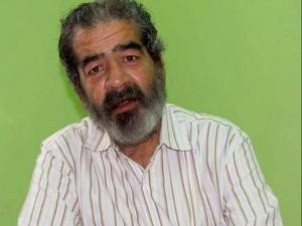 An Egyptian man who bears a close resemblance to Saddam Hussein claims he was threatened by a gang who wanted to use him in character as the late Iraqi dictator in a pornographic film.
Mohamed Bishr from Alexandria has often been mistaken for Saddam and was forced to move house four times to avoid harassment. "We asked the police to put special protection on our father because this has happened to us several times," his son Mahmoud said.
A group of Iraqi men initially offered him £205,000 to appear in the film but he refused and was then threatened that he would be kidnapped if he did not cooperate.
Three men attacked him on the street and dragged him into the back of a van, he said.
"The three men, who had guns hanging from their belts, forced me out of my car and shoved me into a van, hitting my head," he told Egyptian daily al-Ahram.
Bystanders gathered nearby but were too scared to intervene, he said. But then the kidnappers seemed to have a change of heart and he recalled the kidnappers shouting at each other before hurling him from the van to the pavement.
The gang wanted to sell a sex tape of Bishr to the media and claim that he was the actual Saddam, it is believed.
Saddam Hussein was known to hire doubles of himself as protection against assassination attempts.