UK Prime Minister Theresa May has said that she is "saddened" by the "tragic loss of life" caused by a fire engulfing the Grenfell Tower block in west London during the early hours of Wednesday (14 June) morning.
The Conservative premier has called a cross-government meeting at the Civil Contingencies Secretariat to take place at 4pm BST to respond to the serious incident.
"The Prime Minister is deeply saddened by the tragic loss of life in the Grenfell Tower and is being kept constantly updated on the situation," a Downing Street spokesperson said.
"She has asked for a cross-Government meeting at the Civil Contingencies Secretariat to take place at 4pm to co-ordinate the response and ensure the Government is ready to assist the emergency services and local authorities as necessary.
"The prime minister's thoughts are with all of those affected by this terrible incident and the emergency services, who are working tirelessly in very difficult circumstances."
The Metropolitan Police have said at least six people have died, with the final death toll expected to rise as the London Fire Brigade investigate the tower block.
More than 60 people have also been taken to five different hospitals in the capital, with 20 of those patients in critical care, according to the London Ambulance Service.
One witness, who gave his name as Daniel, told the BBC: "Nobody could come out, they were trapped in there. They couldn't come down because the lift's the other side. I've seen people jump... one at least, 10-15 floors up."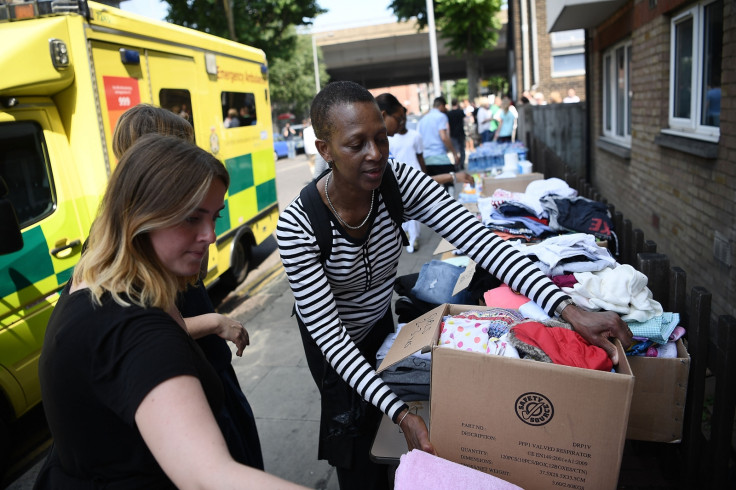 Mayor of London Sadiq Khan said: "I'm truly devastated to see the horrific scenes of the major fire at Grenfell Tower in Kensington. I have been in constant contact throughout the night with the Commissioner of the London Fire Brigade, Dany Cotton, who has been at the scene," he said.
"More than 250 firefighters are at the scene and there have been more than 100 medics in attendance, as well as 100 police officers. I want to thank our incredible firefighters and emergency services for their immense courage, dedication and professionalism.
"My heart goes out to everyone affected. I am sad to confirm that we now know there have been fatalities and more than fifty people have been taken to hospitals including Royal Free, King's, St Thomas's, St Mary's and Chelsea and Westminster to be treated for injuries. The fire service is dealing with a rapidly changing situation and these numbers are likely to rise."