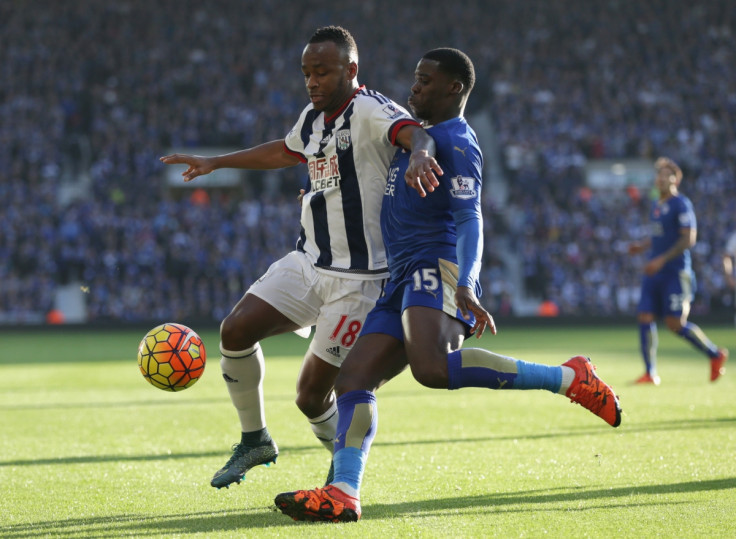 West Bromwich Albion are braced for another transfer window dominated by speculation regarding the future of striker Saido Berahino, according to manager Tony Pulis. Chelsea and Tottenham Hotspur have both been linked with a move for the England Under-21 international in January.
The Daily Telegraph understands that Jose Mourinho's side have identified Berahino as one of their chief targets during the New Year window. Tottenham failed with four bids for the 22-year-old during the summer but are expected to again attempt to lure the striker to North London in January, according to The Independent.
Berahino's future became one of the sagas of the last transfer window after the player handed in a transfer request and pledged to never again play under Baggies chairman Jeremy Peace. With reports that Chelsea and Tottenham are looking to move for the forward in January, the player looks set to become subject to further rumours and Pulis is prepared for such an eventuality.
"I'm not surprised something has come out about Saido," the West Brom boss said of the reports regarding Chelsea and Tottenham's interest, according to the Birmingham Mail. "We're not going to be able to stop it from now until the end of January, we'll be talking about the same things.
"If you keep asking questions we have a responsibility to answer. It's been a barren two weeks in respect of no Premier League games so people are looking for stories and things to write. That's how it's been for just under a year since I've been here and it looks like we'll be dealing with it again.
"Saido, his form dropped and dipped because of the situation that occurred. I've had a good chat with him – I get on very well with Saido. He's just starting to realise there's a big world out there and you can swallowed by it all. The most important thing is to realise and recognise it's him that's important and he's got be right physically and mentally.
"He's playing in the toughest league in the world. The age he is and at this stage in his career he has to be switched on and he's not switched on like the back-end of last season when he was great for us."
Berahino scored 20 goals in all competitions last season but since coming close to joining Tottenham, he has failed to recapture that stunning form. The ex-Northampton Town, Brentford and Peterborough United loanee has scored just three league goals in eight appearances and that form could be further affected by the fresh speculation regarding Chelsea's interest.