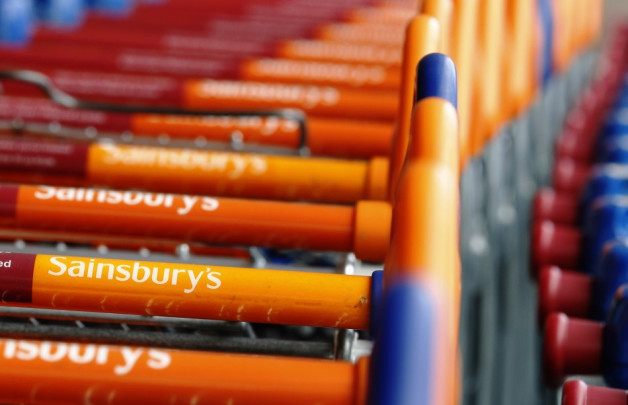 Retail chain Sainsbury's has said its total sales increased in the first quarter due to solid performance from key brands such as Taste the Difference.
Total sales increased by 3.6%, while like-for-like sales, representing sales at stores open over a year, increased by 0.7% for the 34th consecutive quarter, the company said. Excluding fuel, total sales increased by 3.3% and like-for-like sales were up 0.8% in the three months to 8 June.
Sainsbury's said its Taste the Difference range is growing at more than 10%, and total sales at the brand has now reached £1bn. In addition, the re-launch of Little Ones nappies to coincide with the withdrawal of the Huggies brand from the UK proved successful.
Sainsbury's market share grew 0.2% to 16.8% during the quarter, despite an increasingly tough competitive environment. Sainsbury's noted that its strategy of focusing on general merchandise categories that are complementary to food offerings is helping it to gain market share.
"This has been a solid performance in what continues to be a tough consumer environment. During the quarter we lapped some of our strongest performance of last year, culminating in the Queen's Diamond Jubilee, and have extended our track record to 34 quarters of like-for-like growth," CEO Justin King said in a statement.
Sainsbury's rivals Tesco and Wm Morrison reported sales declines of 1% and 1.8%, respectively, for the first quarter, albeit for different trading periods. The chain is No. 3 in Britain in terms of annual revenue, behind market leader Tesco and No. 2 player Wal-Mart's Asda.
Non-food sales increased at more than twice the rate of food, with homeware and kitchen electrical growing at over 34% on year and cookware growing at about 23%. Convenience sales were up about 20% and online grocery sales increased by over 16% year on year.
During the quarter, the retail chain opened 19 convenience stores and one new supermarket. It also refurbished 13 convenience stores six supermarkets. The company intends to open about two new stores per week for the year.
Looking ahead, the company expects the economic environment to remain challenging throughout the ongoing financial year. However, it plans to outperform the market through its promotions and quality product range.
"By helping our customers to Live Well For Less through our ongoing commitment to great quality own-brand products, Brand Match, competitive pricing and targeted promotions via Nectar and coupon-at-till, we are well positioned to continue to outperform the market," King added.