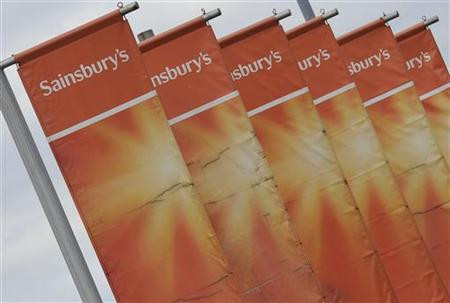 Shares in Sainsbury's were up on the FTSE 100 in afternoon trading ahead of the supermarket chain's preliminary results, expected tomorrow.
In March the group issued a fourth quarter statement in which it reported disappointing like for like sales growth of just one per cent.
Despite this tomorrow's figures are expected to be positive, with analysts predicting full year sales growth of 6.95 per cent to £21.35 billion and a rise in pre-tax profit of 7.9 per cent to £658.4 million.
Keith Bowman, analyst at Hargreaves Lansdown, said, "Few surprises are expected... An update on the performance of new space recently opened is also on the agenda for investors... Prior to the results, market consensus opinion currently denotes a buy."
By 14:00 shares in J Sainsbury were up 1.72 per cent on the FTSE 100 to 355.20 pence per share.