Bahrain Mourners Gather for Funeral of Salah Abbas Habib as More Torture Details Emerge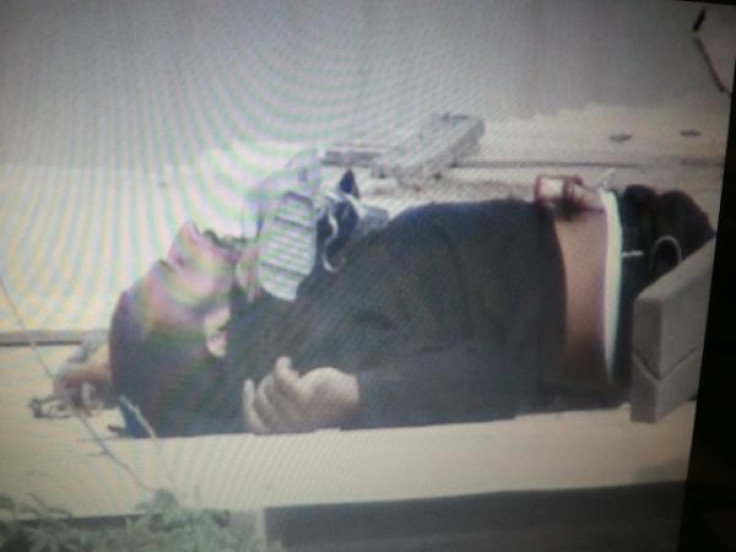 The funeral of Salah Abbas Habib has been taking place in Bahrain. The 36-year-old activist died after allegedly being beaten and shot by riot police on the eve of the Formula One Grand Prix.
Hundreds of angry mourners turned out in the village of Bilad Alqadem for Habib's funeral. As he died during protests for political reform in the country, mourners held banners denouncing the regime's crackdown on activists and opposition members.
The crowd of mourners also chanted anti-government slogans such as: "All the crimes are saying Hamad you are responsible" and "Down, down Hamad."
Calls for King Hamad Bin Isa Al-Khalifa to step down have become more vocal since last year's crackdown began in February after people started to demonstrate for democratic reforms.
Habib's body was found sprawled on a rooftop in the village of Shakhura, near the capital Manama, on 21 April.
The pro-democracy activist had been arrested by riot police the preceding day, along with 10 other people.
Activists said the police stormed through the village, where peaceful protests had been taking place.
All those arrested along with Habib were tortured in detention and eventually released.
His body was found on the roof of a building in the village the day after his arrest.
"Activists on the scene, the martyr's family and press crew were dispersed with stun grenades and told to go to the morgue," the Bahrain Centre for Human Rights reported.
Witnesses confirmed that Habib's body bore marks of torture and shotgun injuries.
Torture and Arbitrary Arrests Uncovered
Protesters in Bahrain have denounced the brutal crackdown on activists, opposition members and protesters for more than a year.
For months, many have criticised the lack of international support that their cause has received, in contrast to the vast wave of support for Arab Spring countries such as Tunisia, Egypt and Libya.
Protesters had called for the Bahrain Grand Prix to be cancelled. The country's crown prince, Sheikh Salman bin Hamad Al-Khalifa, referred to the protesters as "terrorists" and, despite mass demonstrations, the controversial Formula One event went ahead on 22 April.
While the government claims that reforms are underway, the security forces repeatedly continue to use excessive force. They are also accused of making arbitrary arrests, placing people in detention without cause, as well as resorting to the use of torture and tear gas.
A Channel 4 News team was arrested while reporting from Bahrain at the weekend. Correspondent Jonathan Miller, along with his crew and their driver, were arrested while reporting on a demonstration.
The British team was subsequently deported from the country and Miller described his arrest as "one of the most traumatic events of my life".
Their driver was also released with lacerations on his body, which Miller said had been done while he was in police custody. He said: "It is not clear how he sustained these injuries but it did happen in their custody."
One of three other prominent activists who were arrested and released has been taken back into custody, according to reports. Zainab al-Khawaja, the daughter of rights activist and hunger striker Abdulhadi al-Khawaja, was taken back into detention within days of her release, said members of her family.
The other freed activists were Dr Hala Shehabi and Mohammed Hasan.
© Copyright IBTimes 2023. All rights reserved.