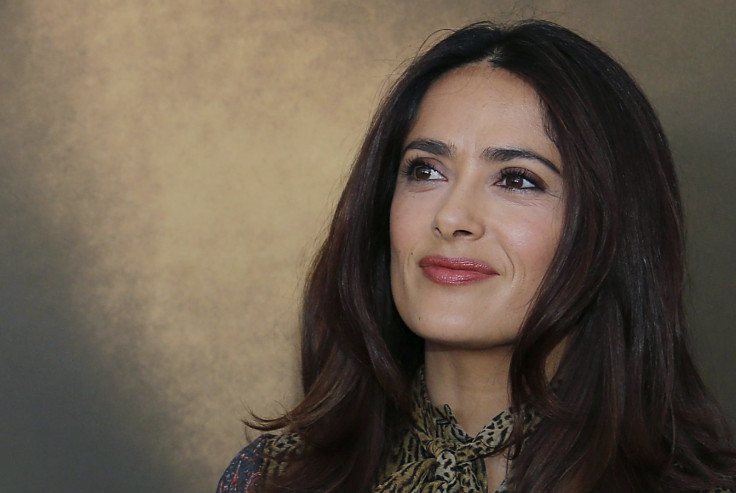 Hollywood actress Salma Hayek appeared on US chat show Jimmy Kimmel Live! to promote her film 'The Prophet' and celebrate her 49th birthday, which was on 2 September. On the show, she revealed that her Desperado co-star Antonio Banderas had once gifted her two monkeys as a birthday gift.
The diva christened the apes Catalina and Mariachi, the names of the characters she and Banderas played in the film. Hayek told the show's host: "I had fallen in love with these two monkeys that were supposed to be in the film 'Desperado' and then they got cut out. I was spending all my time with them and they were gonna take them away and I was sobbing because they were actually staying with me. I was devastated."
"The next day was my birthday and Banderas gave me this big box and my monkeys came out of it. He gave me the monkeys... They lived for a long time and very happily," Hayek added and claimed, "Mariachi was so nice to me. He was kind of in love with me. Catalina was jealous. That witch was awful to me. She was so possessive ... So we had a little bit of a [love] triangle."
The actress, adorned an A-line black frock with a pair of black peep-toe platform heels on the show. She looked fabulous in a "updo" hairstyle. Her upcoming projects include Septembers Of Shiraz and Sausage Party.
The star was presented with a birthday cake and a pinata during her appearance on the chat show.