Hollywood actress Salma Hayek: Stalkers threatened to kidnap my daughter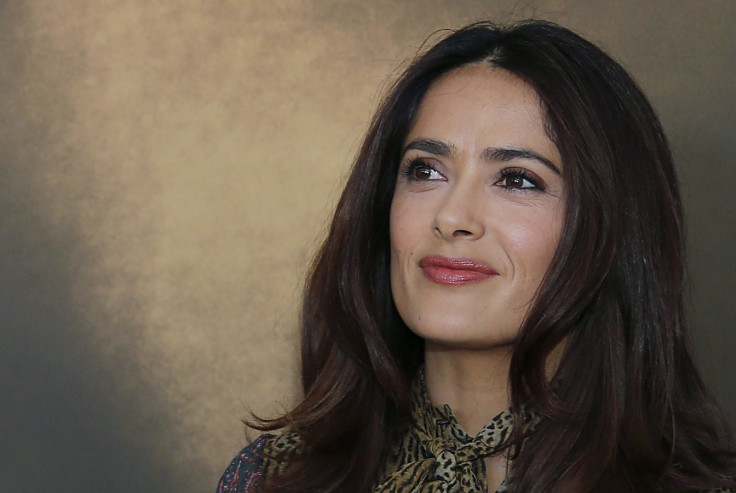 A US judge has granted a restraining order against two women who harassed Hollywood actress Salma Hayek and allegedly threatened to kidnap her seven year-old daughter. The temporary order was put in place on 14 August, with a court hearing to extend it set for 4 September in Los Angeles.
Liana Philippon and Odette Bodagh must stay 100 yards (91m) away from Hayek, her French billionaire husband Francois-Henri Pinault, and their daughter at all times. They must also cease any activities to impersonate Hayek.
The case "arised out of a bizarre pattern of behaviour by two apparently mentally disturbed individuals", Hayek's filing states. "Their actions include, among others, concocting ruses to meet Hayek's family members to obtain Hayek's contact information, impersonating Hayek to another celebrity, attempting to directly contact Hayek herself, and impersonating Hayek in contacting Hayek's minor child.
"In one communication while posing as Hayek, Philippon made a veiled threat regarding kidnapping and ransoming Hayek's minor child."
TMZ reported that, according to Hayek, one of the woman said in an email, "I know where her daughter will be. How much is her life worth?"
According to the filing, the women have impersonated the actress in communications that "give the appearance that they believe that they are friends with Hayek despite never meeting her".
"Bodagh has expressed her love for Hayek, including stating that she left her husband for Hayek," it says.
© Copyright IBTimes 2023. All rights reserved.