The 2017 period drama Padmavati starring Deepika Padukone in lead is embroiled in controversies ahead of its release on 1 December. Now, several Bollywood celebrities have come out in support of Sanjay Leela Bhansali-directed movie.
Various Bollywood celebrities, including Salman Khan, Farhan Akhtar and Karan Johar, have spoken out in favour of Bhansali's movie and urged the viewers to give the movie a chance.
Salman Khan, who has worked with Bhansali in several movies, supported the filmmaker and was quoted as saying by Indian outlet, CNN18, "I believe that the censor board should take the decision. Sanjay makes very beautiful and nice films. His movies never have vulgar and disgusting content."
"Keeping in mind his past records one should get a sense that he cannot portray anyone in a bad light," the Bigg Boss host said.
Bhansali, who has been accused of distorting historical facts in the film, also got the support from Bollywood filmmaker Karan Johar.
The Koffee With Karan host urged everyone to give Padmavati all the love. Johar said, "I have faced a lot of controversies before the release of a film. I feel bad for a filmmaker, who is one of the best in the country. Sanjay Leela Bhansali has made a beautiful film and I hope he is protected by the people who understand that creativity is a form of expression. I think we should trust and believe him and give this film all the love."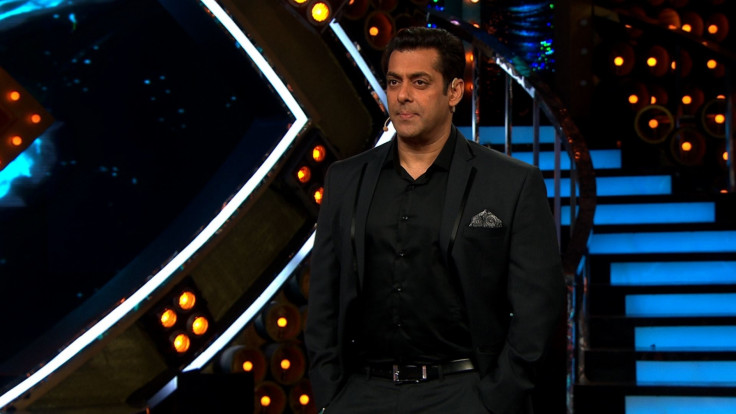 Poet and lyricist Javed Akhtar, too, asked viewers not to treat movies like history classes.
"Stories get created. Don't misinterpret films for history and history for films. You watch cinema and enjoy it. If you are interested in history, then read it seriously," said Javed Akhtar, supporting Bhansali.
Filmmaker Madhur Bhandarkar supported Bhansali's vision and condemned all the threats.
"People should first watch the film, I condemn all these threats. Only the Censor Board has the authority to decide on a film. I understand how a director feels when after all the hard work one gets such threat," Bhandarkar said.
Previously, a Rajput caste organisation in India has threatened to "chop off" Padukone's nose and behead Bansali if they proceed with the movie release. Furthermore, in protest of the movie, the entry to famous Chittorgarh Fort in Rajasthan was closed on Friday (17 November).
The historical film centres around Rani Padmini, the queen of Chittorgarh, who committed ritual suicide, or Jauhar, by jumping into a burning fire to escape rape and avoid being captured. The film is yet to be reviewed by the Indian censored board, despite several speculations.
The chief of Central Board of Film Certification (CBFC) Prasoon Joshi told NDTV, "The speculative reports a few publications are carrying about I having watched Padmavati are absolutely baseless and untrue. I have not watched the film, not expressed any views regarding it. The film will follow the due process at CBFC."