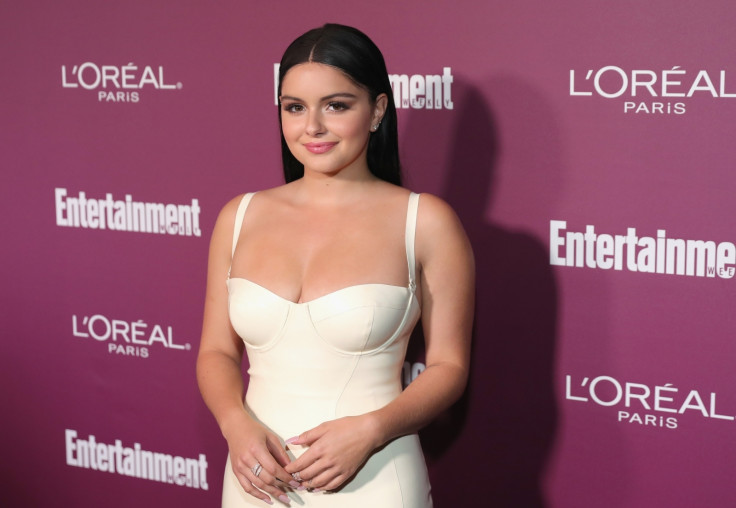 Ariel Winter is no stranger when it comes to speaking out against body shaming or online trolls. The Modern family star recently opened up to Us Weekly Magazine about being called 'fat' and a 'hooker' at age 13, and recalled being "insecure all the time".
The 19-year old ABC star said, "It was really disappointing that people would hate me so much for dressing how I wanted to," but admitted to finding a way to deal with the online haters.
She said, "It's difficult to not write something sassy, but I feel better when I write something positive. Maybe they'll not write something hurtful next time."
Recalling her debut on the ABC hit comedy as a skinny 11-year-old in 2009, Winter said, "I was completely flat and would get ridiculed for that. I started trying to dress for my body and was called a slut or a fat hooker. It got even worse as I was turning 13, 14, 15. It really took so much of my self- esteem."
The Mr. Peabody & Sherman actress, who underwent a breast reduction surgery to reduce her size-32F chest in 2015, revealed how she stayed positive. "I would say to myself, 'Do you really feel this way about yourself?' And the answer was always no," the teenager revealed to the magazine.
Although the Alex actress has found body confidence but admitted that "I still get insecure all the time," and went on to add, "The only person that matters is yourself. if you're happy, if you're confident, that's all that matters."
Back in September, Winter took social media to lash out at haters and body-shamers, after being criticized for her racy outfit choice at the 2017 Emmy Awards.
'I'm trying to live my life!' the actress wrote on Instagram after she was criticized by trolls for her racy outfit choice at the 2017 Emmy Awards. "People wear shorts. People have wardrobe malfunctions. No one is perfect. I'm not a stylist! I don't know what to wear everyday so I look "appropriate" or "fashionable."
"Also, screw having to always look appropriate or fashionable. For what? Society? Who gets to decide what is appropriate or fashionable? I wear what I like and no one should fault me for that," she lashed out.